ROCKFORD (WREX) — Today was our last quiet day before we see a more active mid-week as well as end of the week. Snow chances remain in the forecast until the first half of the weekend. 
The National Weather Service has issued a Winter Weather Advisory for the northern half of the Stateline area for tomorrow morning until tomorrow afternoon.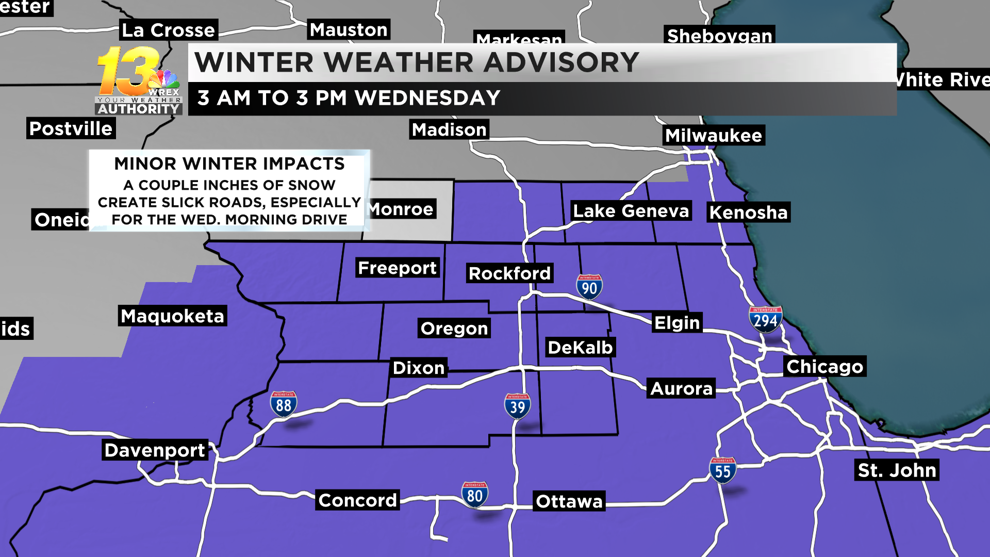 Counties that this advisory impacts are Winnebago, Boone, McHenry, Ogle, Lee, DeKalb, Jo Daviess, Stephenson, Carroll and Whiteside. This goes in effect 3 a.m. Wednesday morning until 3 p.m. Wednesday afternoon. 
In Southern Wisconsin, the Winter Weather Advisory effects Rock and Walworth Counties. That goes in effect from 6 a.m. Wednesday morning to 3 p.m. Wednesday afternoon.
Here's a breakdown of everything you need to know to get ready for another round of snow:
Timing
Snow starts late tonight and carries on throughout most of the day Wednesday.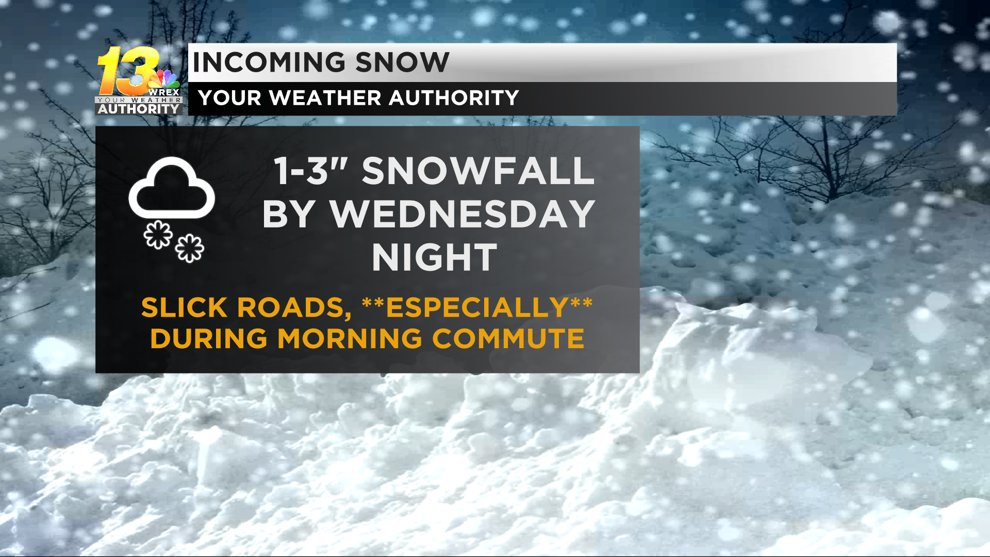 Snow first reaches I-80 between 12-3 a.m. and I-88 between 2-4 a.m. The Wisconsin/Illinois state line sees snow start between 3-5 a.m. 
What to Expect
Steady snowfall for the morning hours especially during the morning commute. Snow gradually tapers off as the day goes on and becomes a light flurry by the early evening hours.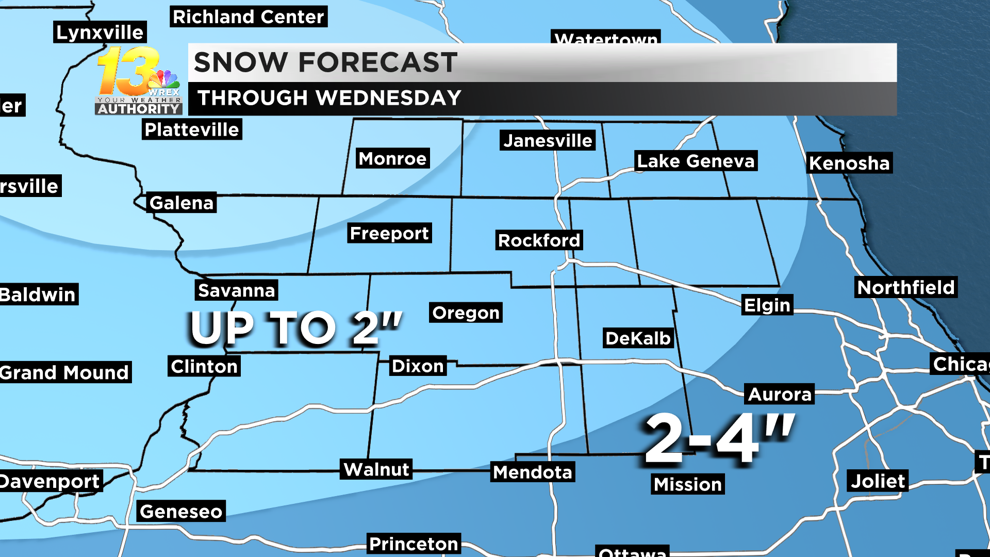 The period of accumulating snow occurs between the pre-dawn hours towards noontime Wednesday.
Overall, accumulations remain light between 1-3". The higher end of the range looks to be closer to and south of I-88.
Impacts
The heavy and wet nature of the snow will make for some slushy accumulations on roadways, especially in areas with heavy snow showers over a longer period of time.
Any accumulations on the roads will create slippery conditions for the Wednesday morning commute. The roadways will mainly be impacted between 6 a.m. and noon, but roadways will remain wet throughout the day even after the snow either melts or is removed from the road surface.
As with any chance for snow, make sure to give yourself plenty of time to get to your destination tomorrow morning, especially on the busiest roads in the Wednesday morning rush to work or school.
Rest of the Week: 
Additional snow showers and colder temperatures continue each day into the weekend. 
As Wednesday's storm system pushes to the east there is a chance to see some additional scattered flurries throughout Thursday morning and afternoon. We see a brief break in the snow showers Thursday night.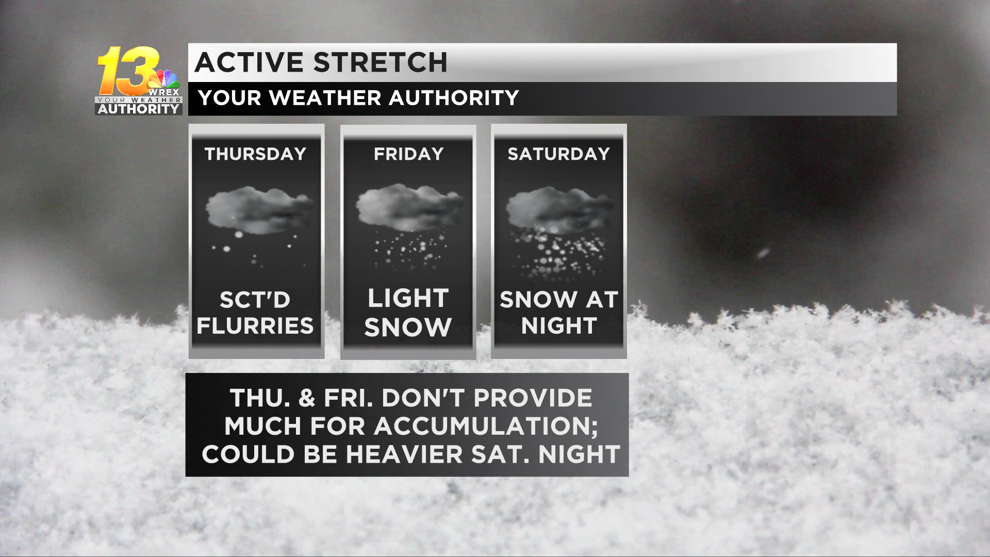 A cold front passes through early Friday bringing with it another round of scattered snow showers throughout the morning and afternoon. Light accumulations could be possible through both Thursday and Friday.
As we head into the weekend yet another round of snow is possible for late Saturday into Sunday but keep an eye on the forecast as we are still quite a few days away from this system.
Temperatures stay near freezing each of these days, then get a lot colder starting Sunday. Highs may stay below 20 degrees each day, with low near zero.