ROCKFORD (WREX) — With summer-like warmth sticking around, the start of the week brings chances for storms as we've stayed dry.
More warmth: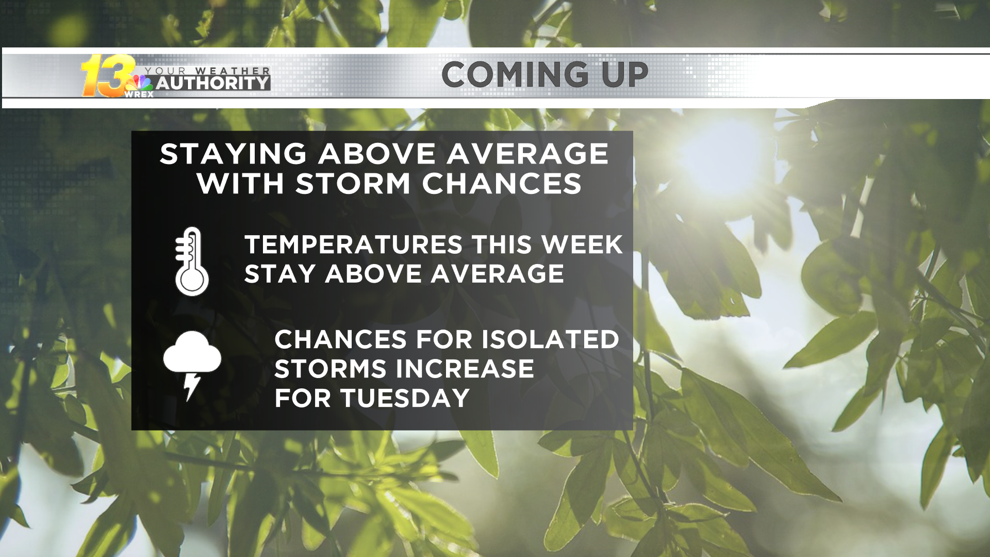 If you're hoping for a cool down, you might have to wait a little longer as this week will stay well above average with the extended forecast hinting at more summer heat.
This week forecast highs stay within the 80's with Wednesday being one of the 'cooler' days with upper 70's expected. As we track through the week, temperatures will slowly warm a degree or two from day to day. The extended forecast hints at the hot summer heat potentially creeping back towards the end of the next weekend.
Rain chances:
The start of the week brings a slight chance for showers with the better chance coming on Tuesday.
Chances for showers and thunderstorms stick to the first half of this week. A slight chance for showers and storms remains for today with those chances being the highest within the morning. Your afternoon is likely to stay dry with mostly cloudy skies sticking around.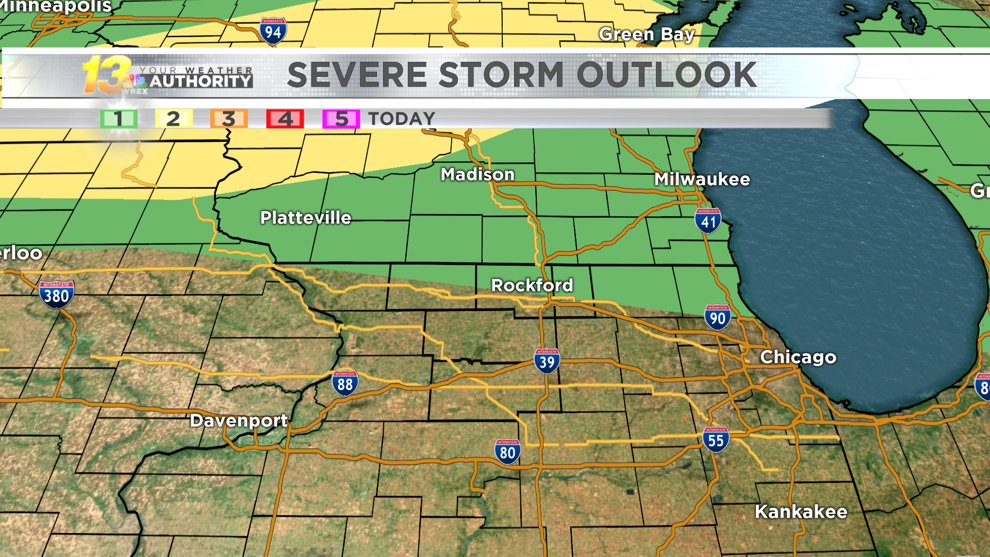 As the rest of your Monday is likely to stay dry, tomorrow may bring a severe threat to the Stateline. The morning hours for Tuesday may bring isolated strong storms with the biggest threat being damaging winds and large hail.
Tuesday afternoon may see another round as a cold front is expected to sweep through the area but we'll continue to monitor how the situation will set up for tomorrow.
The rest of the week brings little to no rain chances as sunshine will return with those above average temperatures.