ROCKFORD (WREX) — Alyssa Trapp and Maddy Harned are the latest tennis talents to take the court for Auburn High School, continuing a culture of excellence for the Lady Knights as they fight for their fourth straight sectional title.
"A lot of us go to the summer camps throughout the summer, we play everyday, some days I play five hours, they play five hours," said Trapp. "It's kind of a family just having a team, just emotionally throughout the day it's a stress reliever too."
Tracy Palmer has been the head tennis coach since 1990, and has built the Lady Knights into a NIC-10 powerhouse with the help of these two seniors.
"Every year, I know I'm going to have kids that like playing," said Palmer. "It's not just coming out for the season, because a lot of schools they come out for the season where my kids it's just part of what they do. They go right from the season to summer tournaments, to fall practices to fall lessons."
For players like Trapp and Harned, they credit Palmer's coaching style for helping them reach their full potential.
"I like how he just doesn't throw a lot of things at us as far as like techniques to use or ways to do things," said Harned. "He kind of lets us do our own thing and he'll give us tips and stuff if we're struggling."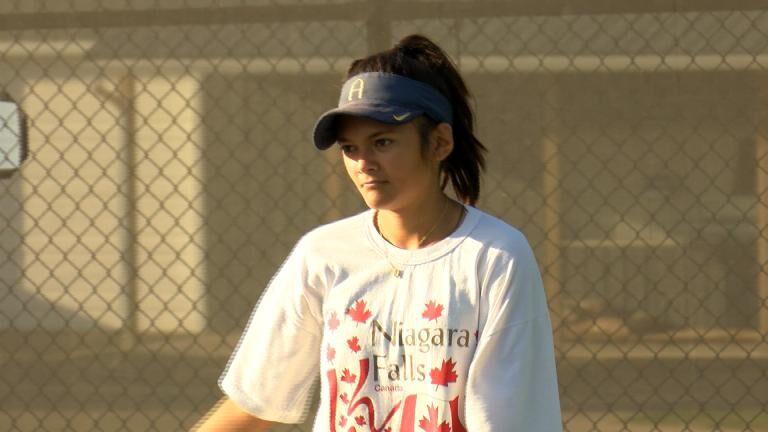 The players' work ethic has a lot to do with the school's continued success in the sport, but it's also the love for the game that drives them.
"I think a lot of people have been playing for a long time and we get a lot of our players from Marshall and a lot of them have been playing since early on," said Harned. "So then they come here and we have a pretty decent team."
The foundation of a program, starting with Alyssa Trapp and Maddy Harned, on the hunt for yet another sectional championship.