ROCKFORD (WREX) — We'll wrap up the week with active winter weather before colder air settles in over the weekend.
Snowy Friday:
With a few above average days this week, Friday brings winter back with snow and cooler temperatures expected.
This morning temperatures are slowly falling out of the 30's as we'll continue to cool into the afternoon. Quiet and cloudy conditions will take control for the first half of the day as snow showers inch closer to home by the afternoon. 
Most of the activity will begin after 2 p.m. with accumulations coming by the evening. Snow showers will be lighter with the heaviest snow staying to our west into Iowa.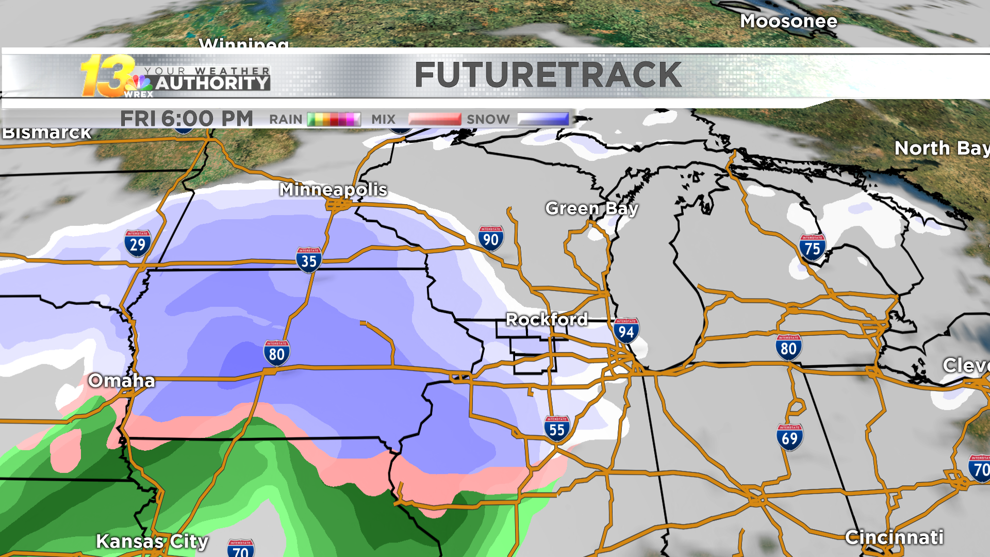 With the snow starting later this afternoon, you may see some slick conditions for the evening commute as the snow showers will spill over into the evening and hour night hours.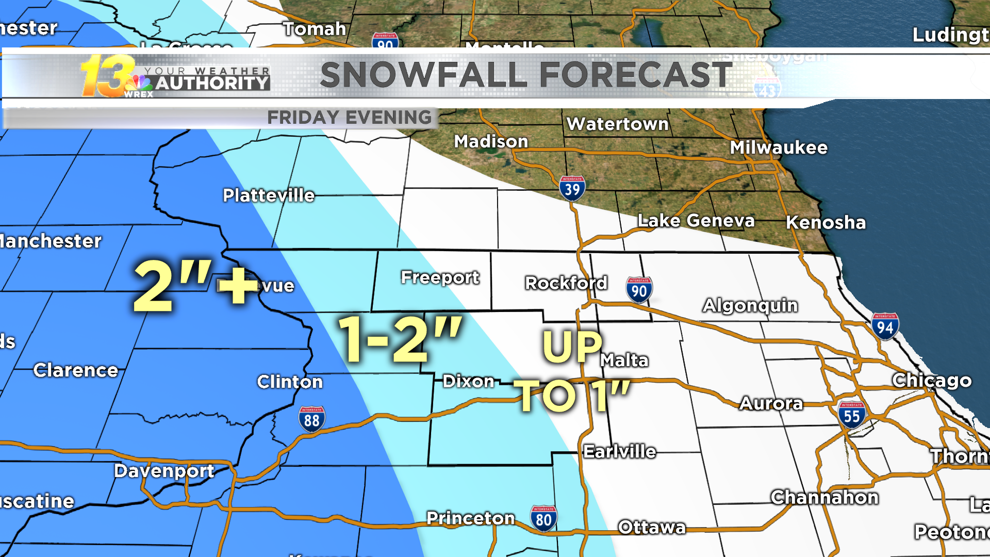 In terms of accumulations, areas to the west of I-39 have the best chance to see an 1", up to 2", with places further to the east will see a dusting up to 1" of snow. 
As of this morning, there are no watches, advisories or warnings for northern Illinois, but we will continue to bring you updates as the snow gets closer to the area. 
Most of this activity will push out of the area after midnight with drier conditions expected for Saturday.
Cooler weekend:
With a busy end to the week, the weekend will bring quiet conditions, but cooler temperatures settle in as well.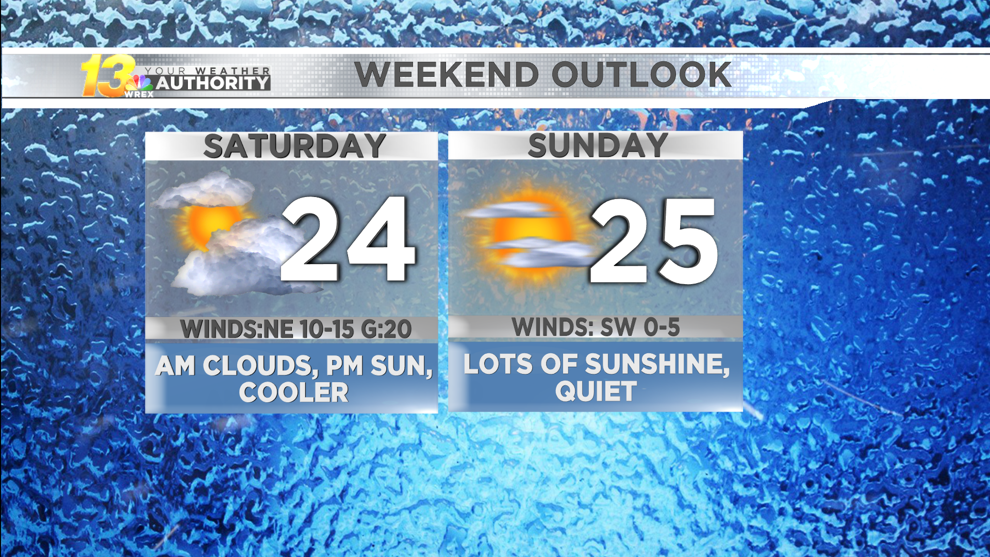 Some snow showers may linger into the very early morning hours of Saturday as it will leave behind some cloud cover. Throughout the afternoon, clouds will begin to gradually clear as sunshine returns with temperatures only reaching the middle 20's.
Saturday night will bring temperatures down to the upper single digits, a much colder night expected. Heading into Sunday, we'll warm back into the middle 20's as sunshine will dominate across the area.
The start of the next week will bring conditions back into the 30's but only for a short time as we may see another cold blast hit the Stateline later next week.