ROCKFORD (WREX) — A variety of collectible cards and other memorabilia were shown and sold today in Rockford.
The Northern Illinois Card Show held an event at Rock Church on Harrison Ave. Collectors could find a huge variety of sports and video game cards and autographs from many famous athletes.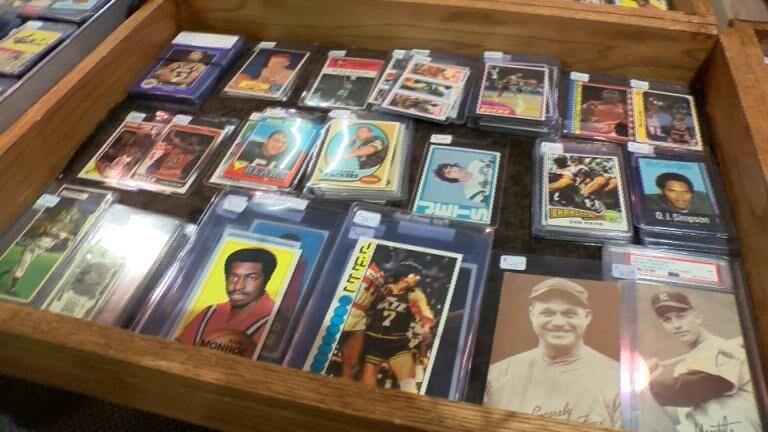 Saturday's event was at capacity with more than 40 vendors showing their card collections and selling some cards.
John Craig promotes the Northern Illinois Card Show. He says sports memorabilia aren't just popular amongst kids, but adults as well.
"There's huge hype right now, between fantasy sports and sports gambling," Craig says. "Cards are kind of taking off into a real estate market almost. There's a lot of investing, investing in athletes, in profiles of athletes and who they are and what they mean to kids and adults."
Kids could join in on the fun and start a collection with some free cards to keep. Some of the cards at the event included a Michael Jordan rookie NBA card as well as baseball cards from the early 1900s.
More events like this are planned for later this year. You can find more information on future shows on the Northern Illinois Card Show website.