ROCKFORD (WREX) — We get our first true fall weekend this season, as the weather stays cool and near average for the first time in a while. The very warm conditions won't stay away for long, however.
Cool weekend: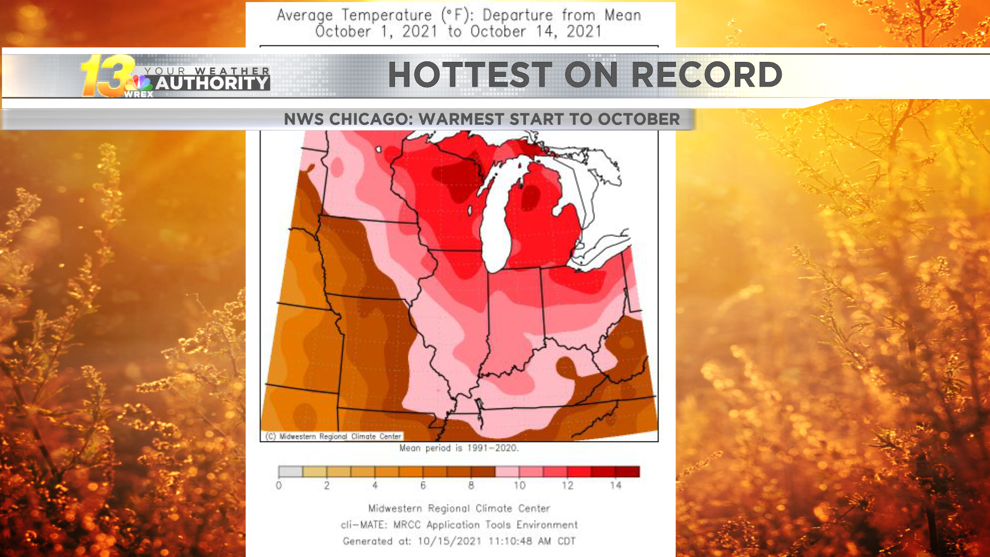 This month provided the hottest start to October on record, according to the National Weather Service. We usually see the 60s at the start of the month, but it took until this week to drop to that level. We finally get a fall weekend at the end of this week.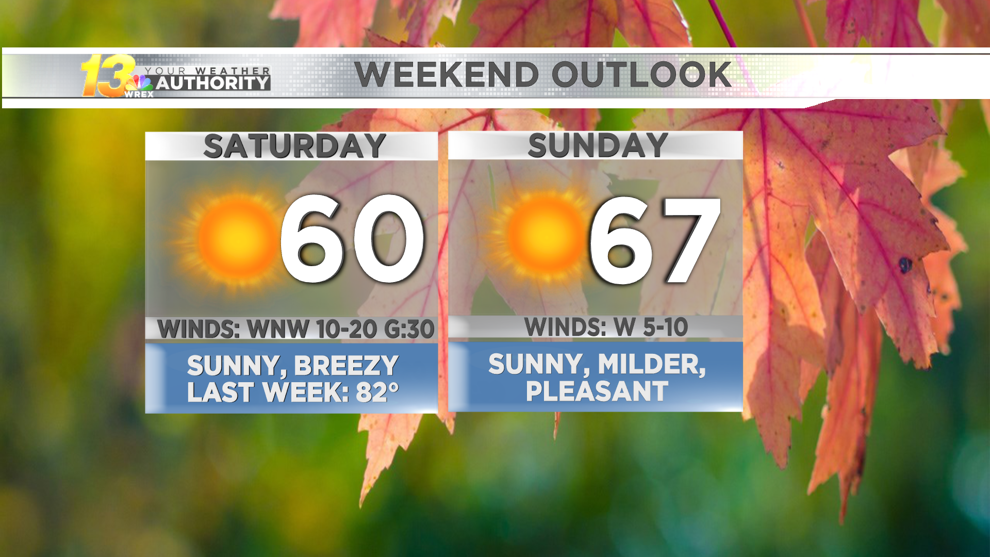 Because of the very warm start, this weekend may feel brisk because we aren't used to the cool fall weather yet. Temperatures stay in the 50s Saturday, but we at least have a bright sunny sky to help warm us up. Breezy northwest winds kick in, gusting up to 30 mph throughout the afternoon.
Saturday night looks to be a chilly one. Temperatures dip into the upper 30s around the Stateline, though frost isn't likely for now.
Sunday jumps back above average, with highs returning to the upper 60s. We see sunny weather for a second day in a row. The winds are a lot calmer compared to Saturday.
Right back into the warmth: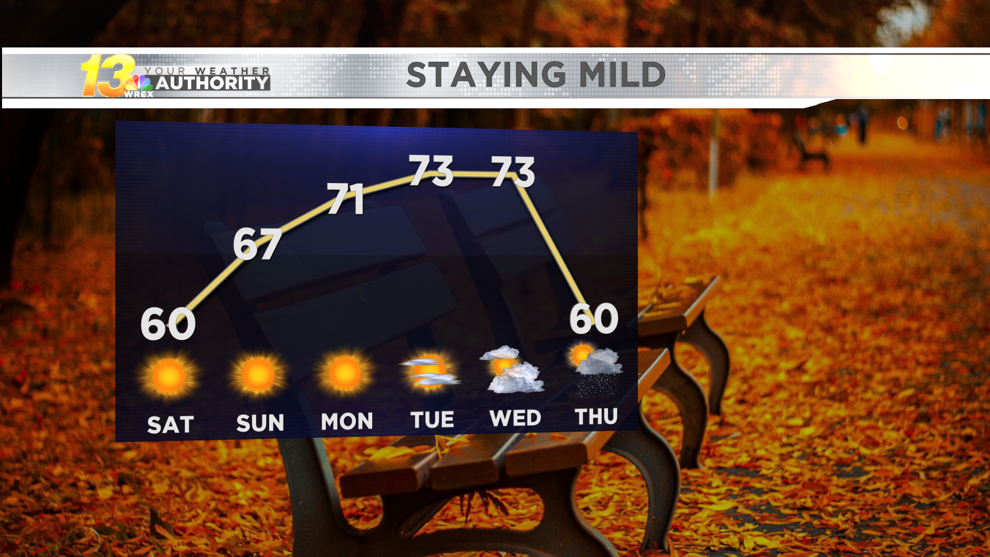 We can't quit the warm weather just yet. Temperatures return to the low 70s starting Monday, with that kind of warmth lasting to Wednesday. This warm stretch also features a lot of sunny and dry weather. The nights get warm again as we only cool into the low 50s.
After a short warm stretch, the usual cool October weather kicks back in. Look for a chance for rain and the 50s again by Thursday, then we'll stay in the upper 50s to low 60s in the extended forecast.