ROCKFORD (WREX) — The middle of our week brings back the chance for showers and storms with a change in the severe potential. 
Potential shifts:
With storms likely to move through the area today, the potential for severe weather had shifted off to our west. 
Overnight, the Storm Prediction Center has updated the severe thunderstorm outlook for Wednesday. All of northern Illinois was under a 1 out of 5 for the severe potential but overnight that potential has shifted to the southwest.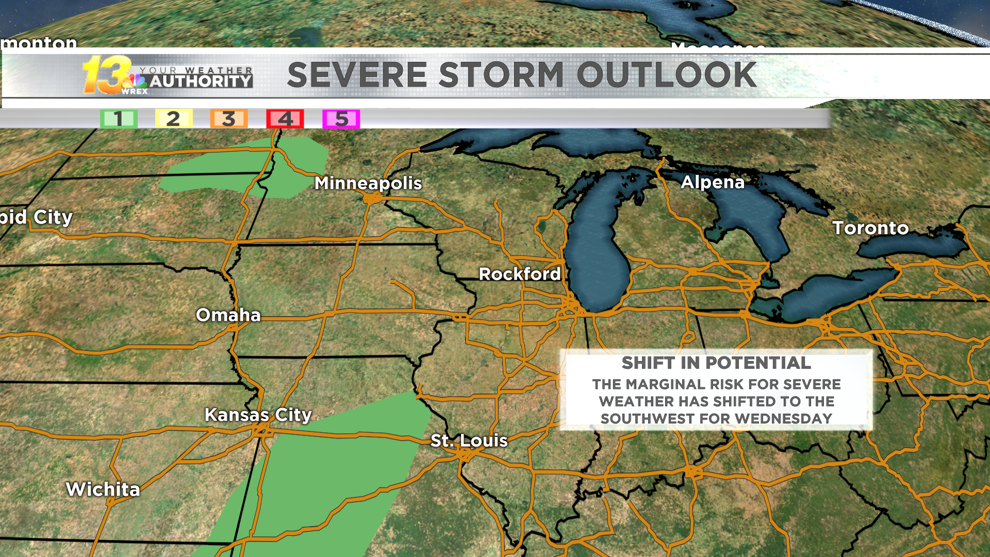 The area under a 1 out of 5 is now into Missouri leaving the Stateline no longer under any severe thunderstorm outlook. Showers and storms will still push through the area, however we have not see storms become strong or severe.
However, stay alert for you may see some heavier rainfall or gusty winds.  Keep your 13 Weather Authority app handy through the day.
Coming storms:
With the severe potential lining up to our west, showers and storms are still expected to move through the area.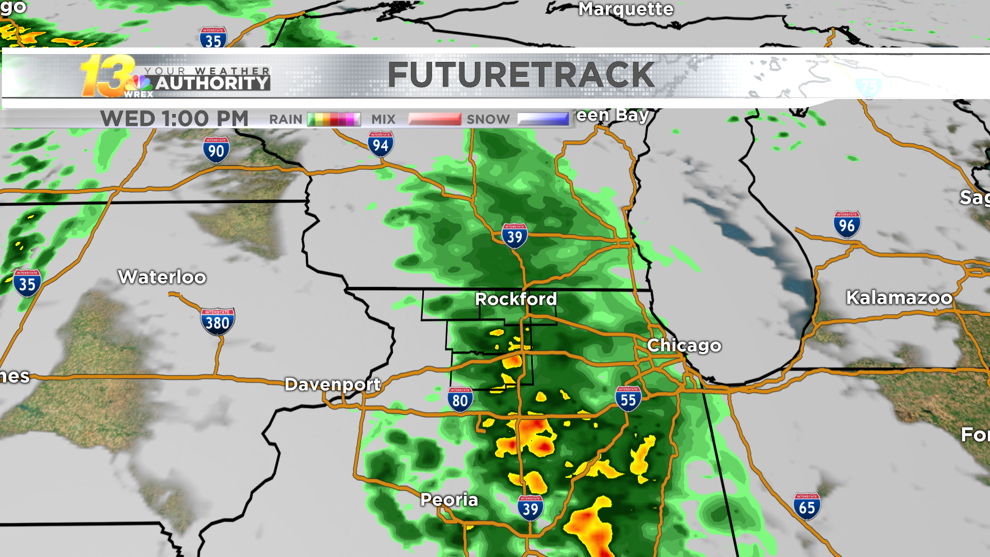 The first round of activity comes during the late morning into the early afternoon. May see some heavier rainfall and lightning. As we head into the rest of the afternoon, we may see some dry time before another round may move through into the evening. 
Heading into the evening, showers and storms may set up potentially bringing gusty winds but the better chance for severe storms stays to our southwest. 
After the stormy weather today, we not only get a break from the rain into tomorrow but much cooler weather as well. Temperatures only warming into the upper 60's, expected to fall even more into the weekend with lower 60's expected. 
Finally fall:
With the end of the week trending cooler, the weekend brings some of the coolest weather we have seen yet this season. 
The lower 60's return for both Saturday and Sunday with lots of sunshine making for a perfect fall weekend. 
Looking ahead, the extended forecast even features the upper 50's for high temperatures with fall truly setting in.