ROCKFORD (WREX) -- The weather settles into typical late November weather this weekend, providing a chill in the air. While most of the weekend remains dry and quiet, we'll have to keep an eye out for showers at some point.
Chilly through Friday: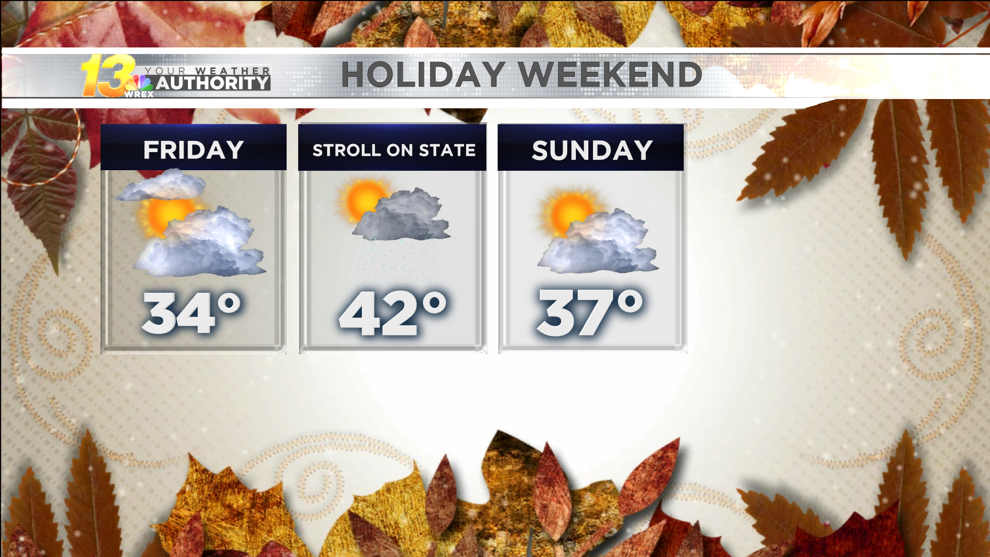 The rest of Thanksgiving provides slowly calming, clearing, and increasingly chilly weather. The breezy northwest winds die down, but temperatures drop into the teens at night. Despite the calmer wind, watch out for wind chills near or into the single digits Friday morning.
The sky clears out through the end of Thanksgiving, providing a sunny start to Friday. Clouds come right back in by Friday afternoon, and stick around through Saturday. Friday's temperatures are brisk again, with highs in the middle 30s.
Saturday showers?:
Saturday warms up a little despite a cloudy sky. Look for temperatures to warm into the lower 40s. This bodes well for Stroll on State, since we won't have extra chilly conditions in the air.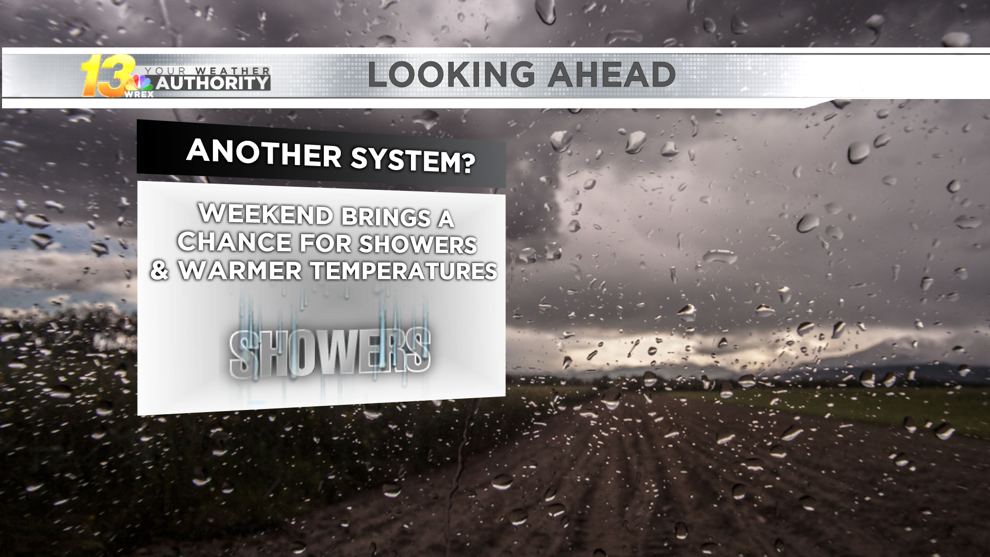 The warm up comes ahead of a clipper system, which may provide some light precipitation Saturday afternoon. We mention precipitation since the clipper may either bring drizzly rain or snow flurries (or a combination of both).
The current track of the clipper may take the showers to our north, with cloudy weather for us. We can't rule the showers out just yet. If they do pan out, we shouldn't see anything heavy. Any shower activity leaves by Saturday evening.
Quiet and warming:
Sunday cools back off into the upper 30s, though stays partly cloudy and dry. From there, the end of November and especially the start of December turn warm.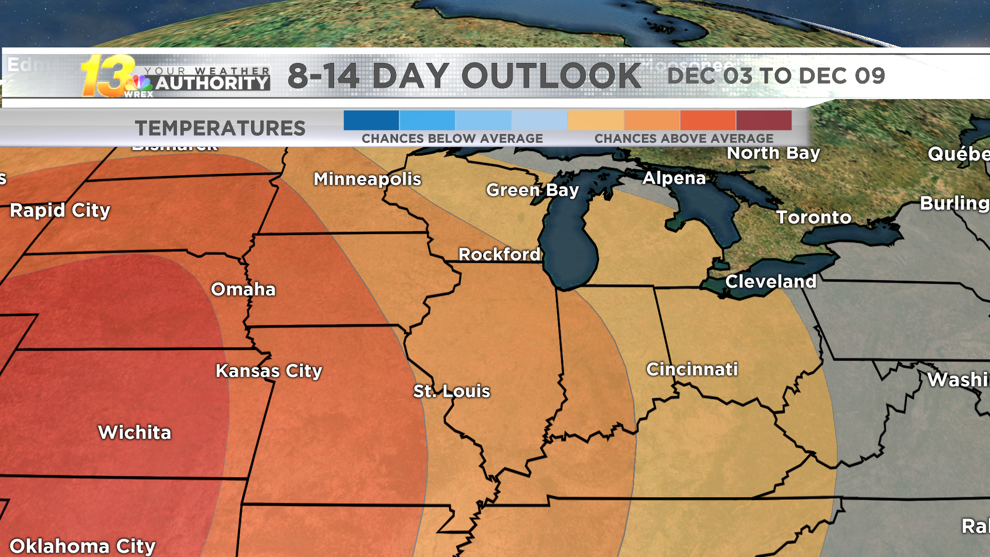 Early next week we heat up into the middle 40s, with partly cloudy and dry weather. December starts on Wednesday, and could be closer to 50 degrees that afternoon. The following days flirt with the 50-degree point.
The weather won't stay this warm for too long, but we likely get a few mild days to start off the month before chilly winter weather inevitably arrives.