ROCKFORD (WREX) — The first weekend of August provides muggy conditions, with the heat index near 100 degrees both days. We won't have to wait long before some heat relief arrives.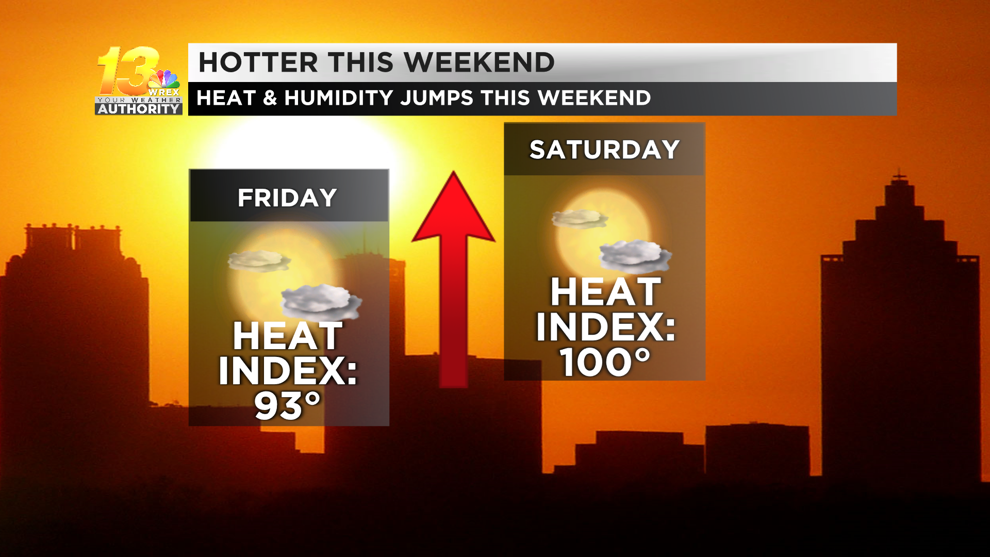 Saturday is the hottest of the week, with highs in the low 90s. The humidity bumps up just enough to put the heat index near or into the 100s. Do what you need to do to stay cool and out of the heat this weekend. We get another sunny day to start the weekend.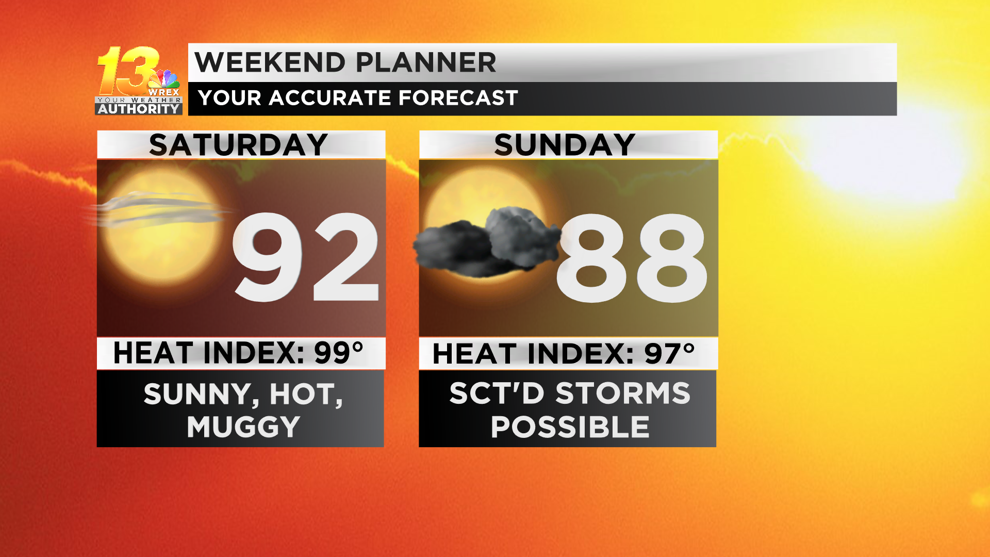 Sunday may not be much cooler. Temperatures stay in the 80s with the heat index into the upper 90s. That said, scattered showers and storms by the afternoon may cool us off.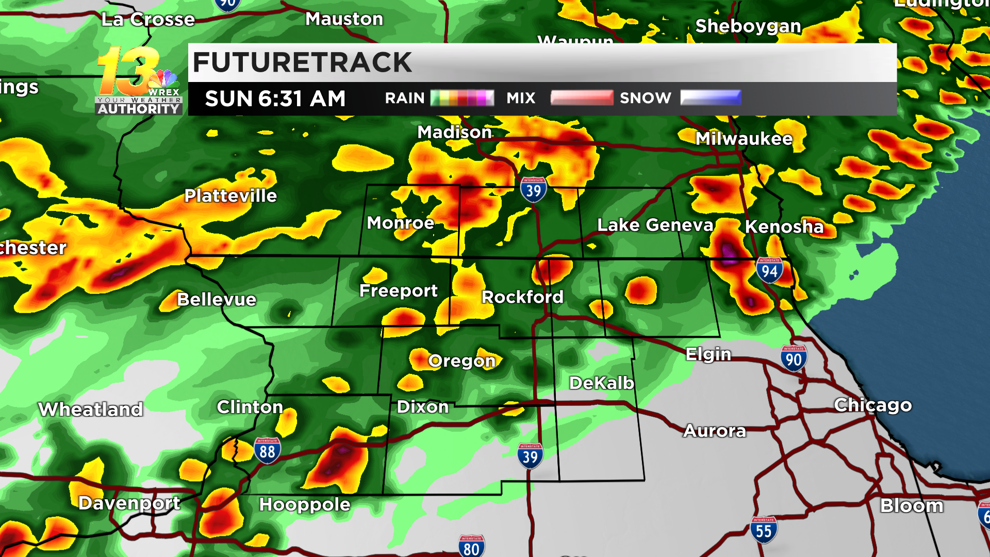 The scattered storms won't be severe, but gusty winds and heavy downpours may pop up in spots. Pay close attention to the weather if you have outdoor plans, and head indoors immediately if you hear thunder.
Monday may get showers and storms too, ahead of a push of cooler air. We drop to the 70s Monday afternoon, and stay there for Tuesday. The rest of next week looks sunny with highs staying steady in the low 80s.