DURAND (WREX) — With harvest season in full swing in Illinois, Gov. JB Pritzker declared the fall Grain Bin Safety Season across the state.
According to the University of Purdue's Agricultural Safety and Health Program, Illinois saw more incidents involving agricultural confined spaces, including grain bins, more than any other state — 10 in 2020.
Acting much like quicksand, grain bin entrapments can quickly become deadly with farmers often suffocating from quickly sinking into the grain.
The Durand Fire Department hopes to prevent incidents like this with new equipment that 13 WREX got a behind-the-scenes look at.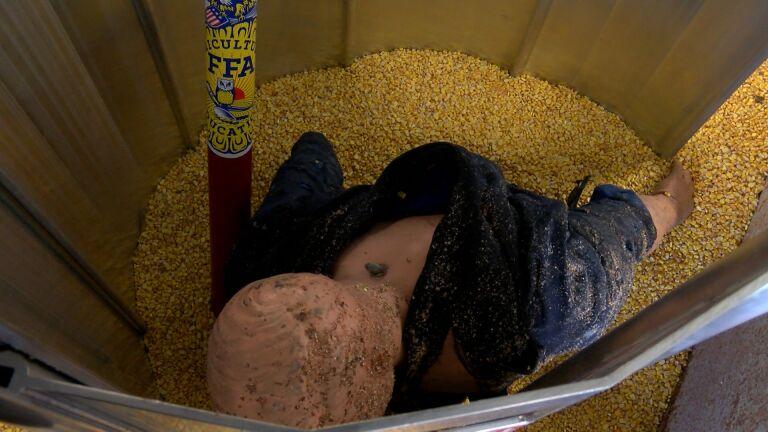 The new equipment allows firefighters to use panels to lift a person out of a grain bin, while it also funnels grain and corn away from the trapped person.
Durand Fire and Durand FFA got the idea to buy one from a movie called Silo, about a grain bin rescue.
"We watched this video and...there was this equipment in the area, but not in Durand." Durand High School instructor and FFA adviser Emily Newcomer said. "So we fundraised to get this here in Durand so if there was a need, it was extremely close."
Thankfully, Durand Fire hasn't had to use the equipment, but with training completed, firefighters are ready to respond to an emergency.