ROCKFORD (WREX) — We see a couple warmer days soon, but plan on a lot of cooler weather like we see for Friday through the end of the month.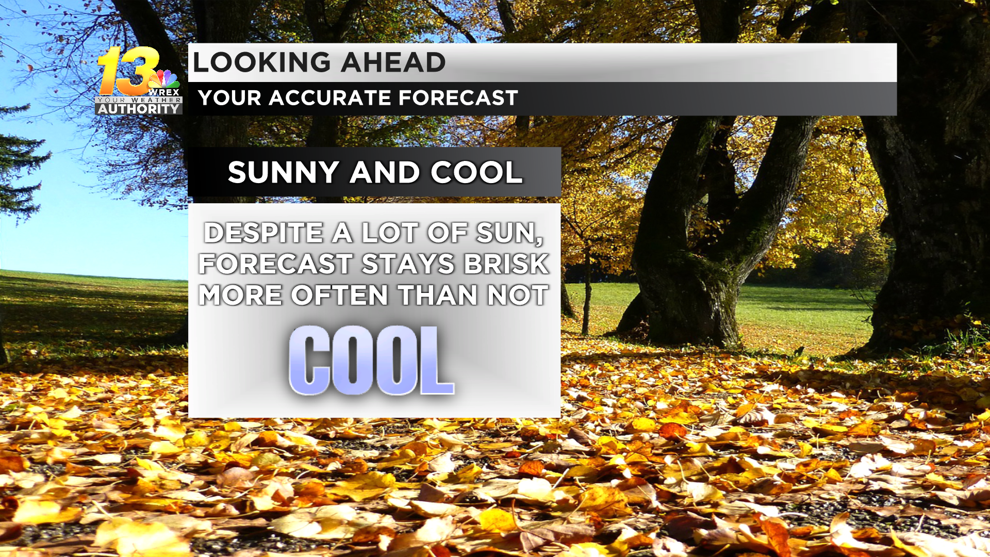 A brief rebound occurs as the weekend gets underway. Rather than getting close to frosty territory, temperatures stay closer to 50 degrees overnight. Spotty light rain showers come through in the early evening, then a break in the mid-evening, then showers slide back in early overnight. We should dry out in time for sunrise on Saturday.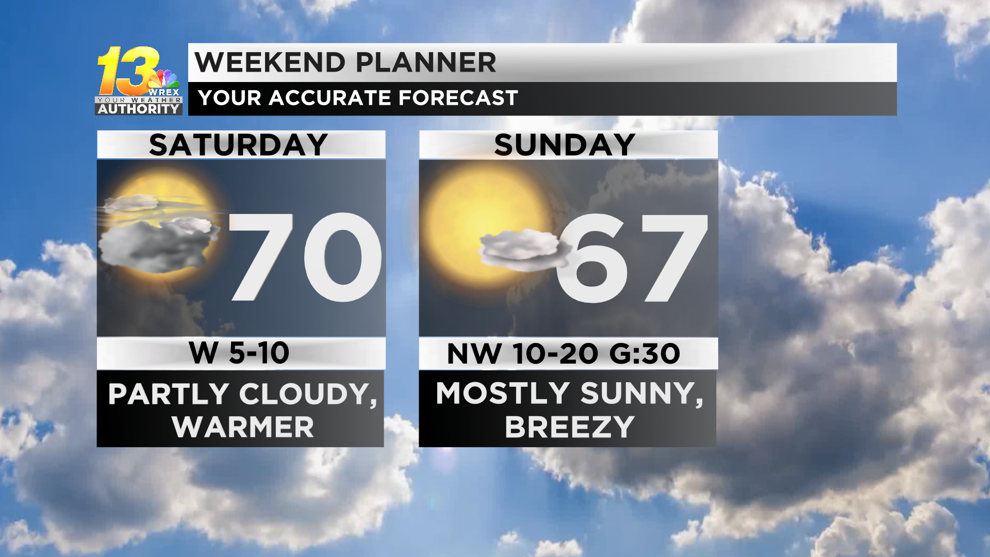 Saturday jumps back up near 70 degrees thanks to warmer southerly winds. We see a mix of sun and clouds in the afternoon. 
Light showers may return late Saturday night, then Sunday turns back to mostly sunny. Breezy northwest winds gusting to 30 mph blow in cooler air. Temperatures fall back to the middle 60s for the end of the weekend.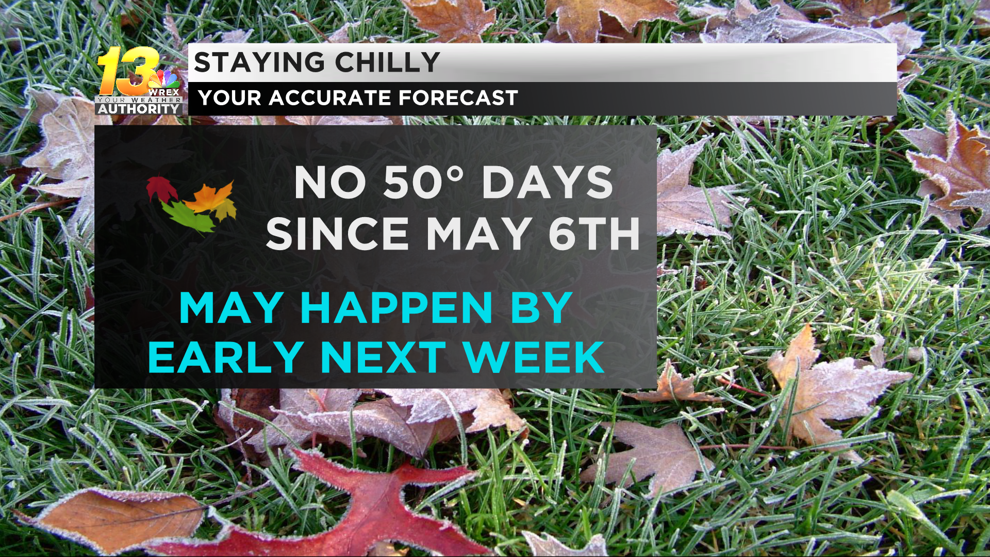 Next week, it's all about the sunshine and cooler air. Temperatures may fall to the upper 50s by Tuesday. We slowly warm back to around 70 degrees by next weekend.