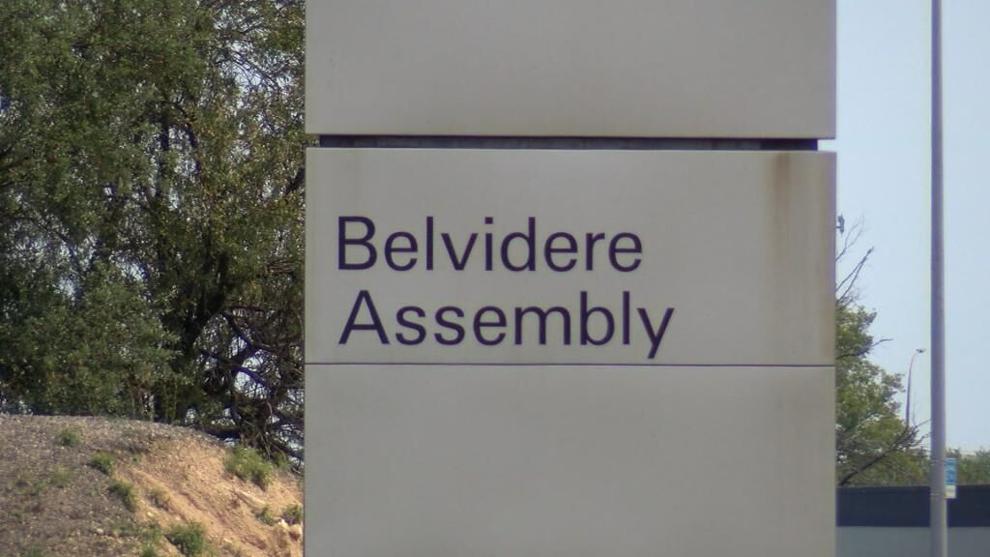 The Workforce Connection is providing resources for those affected by layoffs as a result of the Stellantis Plant idling on February 28th.
According to Workforce Connection, over 1,800 people will lose their jobs, either those who work directly for Stellantis or a supplier of Stellantis.  
"We're trying to give them as much really targeted help as we can," Executive Director of Workforce Connection, Gina Caronna said. 
"We have been able to connect with multiple employers, who are specifically wanting the employees that are being affected by these layoffs and the skill sets that they have."
For all employees affected by the plant going idle, and are interested in going back to obtain a license, or further their education, they may be eligible for up to $13,000 or more in tuition assistance to support their goals, determined on a case by case basis. 
Kristina Bowls, who was laid off from her job with Chrysler at the Belvidere Assembly Plant in 2021, utilized these tuition resources that The Workforce Connection provided her with, and she encourages her colleagues who recently lost their job at Stellantis to do the same. Currently in her second semester in the Automotive Program and Rock Valley College, she is utilizing the skills in mechanics she's learning to start fresh in the workforce. 
"Working at Chrysler, I loved working with cars, so that kind of helped me choose the mechanics program at Rock Valley College," Bowls said. 
"Workforce [Connection] sits down, plans out your schooling for you and pays for it. It's really an amazing program and a great opportunity to have a career, after you felt you had one and it was ripped away from you."
Some other schools and training programs that the Workforce Connection is directing employees to are Rasmussen University and Rockford Career College.
Frankie Carlson, an employee of Android Industries, a supplier of Stellantis, left her job of nine years for the last time on February 24th. 
"I've worked there nine years and its always, you're never certainly going to work, you could be laid off any minute and they don't give you much notice," Carlson said. 
Android Industries is one of several outlying companies that supply Stellantis, that are experiencing layoffs. 
"It has been great to have so much support, there's a lot of us that have lost our jobs and starting over, its pretty overwhelming," an 11- year employee of Oakley Industries, Randall Lamm said.
"To have these meetings and job fairs is a relief because you know the help is there, you will make it through, its just getting to that point."
The United Auto Workers (UAW) Local 1268 Union is providing direct resources to union members, having Rapid Response Workshops available to displaced employees. FCA/Stellantis union employees can attend a targeted workshop on Wednesday, March 1 at 11 a.m. or 3 p.m. at the Tebala Event Center located  at 7910 Newburg Rd. Rockford, IL 61108. Android Industries union employees, can attend their targeted workshop on Thursday, March 2 at 10 a.m. held at UAW Hall, 1100 W Chrysler Dr, Belvidere, IL 61008.
The Workforce Connection, has an action plan in place to provide funding and job assistance to those who are affected by these mass layoffs.
With different resource pages for each company that experiences this. Those affected can find resources online or by phone at (815) 847 - 7574. These companies are, FCA/Stellantis, Android Industries (Boone County), Magna Exteriors (Boone County), Cassens Transport Company (Boone County), Yanfeng International Automotive Technology (Boone County), Syncreon (Boone County), and Adient plc, (DeKalb County). 
For further assistance, a job fair will be held specifically for those affected by the Stellantis plant idling. More than 30 employers will be at the job fair to speak with displaced employees of Stellantis and provide targeted assistance to them. It will be held on March 9th, 9 a.m. to 12 p.m. at UAW Hall, 1100 W Chrysler Dr, Belvidere, IL 61008.