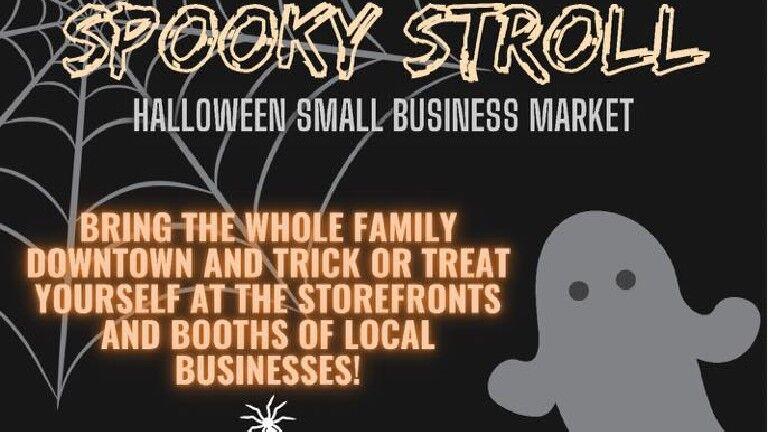 ROCKFORD (WREX) — A Rockford City Council committee made a decision Tuesday night, changing your Halloween plans.
The Code and Regulation Committee officially pushes a small business market forward just in time for for the holiday.
It's called Spooky Stroll. The idea is simple, a collaborative effort between small businesses to encourage families to visit downtown storefronts to connect and support local.
Evangelina Jimenez is spearheading the new market. She's the owner and founder of Indigo, a retail shop located on E. State Street in Rockford.
Jimenez says she's always on the hunt for vendor opportunities to expand her footprint. That's why she's creating her own opportunity with Spooky Stroll.
But the city has to approve it, including the closure of the 300 block of E. State Street.
Jimenez hopes various vendors and restaurants will get involved. She hopes they can set up tents along the street to offer trick-or-treating, games and items for people to buy.
"Giving them an opportunity to be a vendor in my store or a vendor in these types of events like this," said Jimenez. "It means a lot to me. I just want to create a community. Community is everything."
Jimenez has big goals for Spooky Stroll for the future.
"With the first year, I am hoping to get as many small businesses involved whether it's in a booth or on East State. Then next year, I am hoping to get almost as big, or if not as big, as Stroll on State," said Jimenez.
The recommendation did get the thumbs up Tuesday from the Code and Regulation Committee. It now heads to full city council on Oct. 18. If approved then, Spooky Stroll would be on Oct. 31 from 11 a.m. to 4 p.m. along E. State Street.