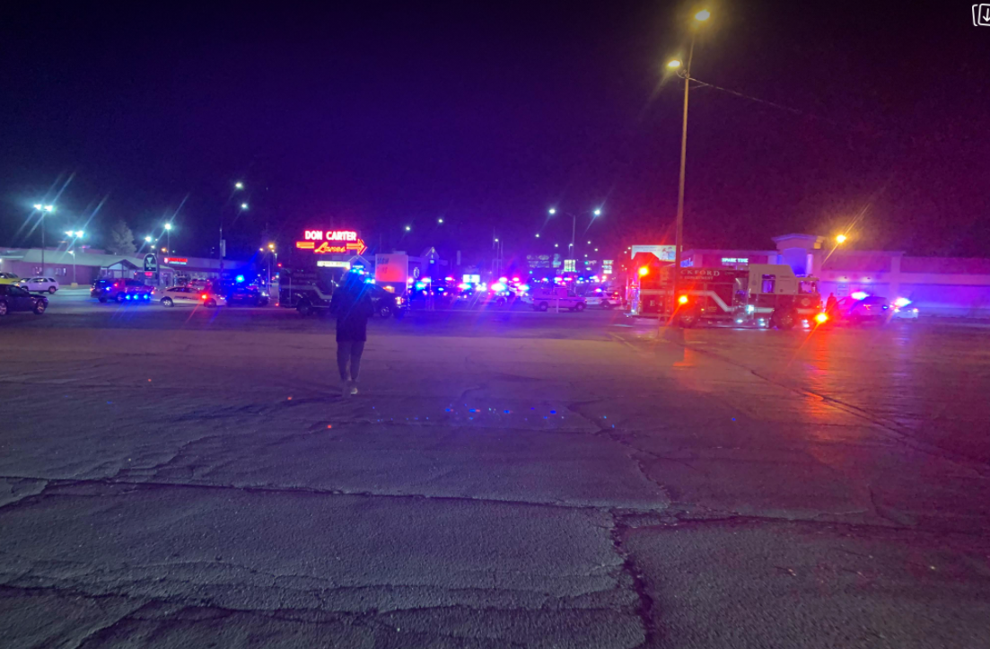 ROCKFORD (WREX) — Rockford Police say three people are dead and three more are injured after an active shooting situation at Don Carter Lanes in Rockford.
Rockford Police a 37-year-old man is in custody, and it is no longer an active shooter situation.
"We have person of interest in custody. The officers are still working the scene, the state's attorney's office has been apprised," Police Chief Dan O'Shea said on scene Saturday evening.
The conditions of the three people injured have not been confirmed. At least two teenagers were shot. Police could not say if the victims were patrons or workers of Don Carter.
Police say around 6:55 p.m. Saturday, they received a call that someone had opened fire inside the bowling alley. When police arrived, they found multiple victims and a person of interest who is now in custody.
"No officers fired their weapons that we know at this point, but the individual that we believe is responsible and the only individual that we believe at this point, we may have in custody, but is still to be determined," O'Shea said.
Police are asking everyone to avoid the area, and say it will be shut down for hours as they finish the investigation.
"It is very fluid and we are doing the best we can to try to get you as much information as we can," O'Shea said.
Don Carter lanes posted on Facebook at around 7:20 p.m. "Pray please." 13 News spoke to Shooters manager Jamey Funk whose children were working on Saturday evening. He asked for the community's prayers during this difficult time.
After Saturday's shooting, Rockford has recorded 35 murders in 2020, marking the deadliest year on record in the city's history.
Mayor Tom McNamara issued a statement following Saturday's deaths, saying:
"I'm angered and saddened by the violence tonight at Don Carter Lanes. My thoughts are with the families of those who lost loved ones. I'm also thinking of those who were injured and my hopes are with them for a quick and full recovery. I appreciate all of our first responders who quickly and heroically arrived to secure the scene. Our investigators have much work ahead of them to determine exactly what happened and who was responsible. Please give the police the space they need to investigate this event and keep all in your prayers."

Mayor Tom McNamara
Rep. Adam Kinzinger also posted on Twitter about the shooting, calling it a "heinous act" and praising Rockford Police for its quick action.
More information will be released during a news conference scheduled for 9:30 a.m. Sunday. 13 News will air the news conference on 13 WREX, on Facebook Live, and on www.WREX.com/live.