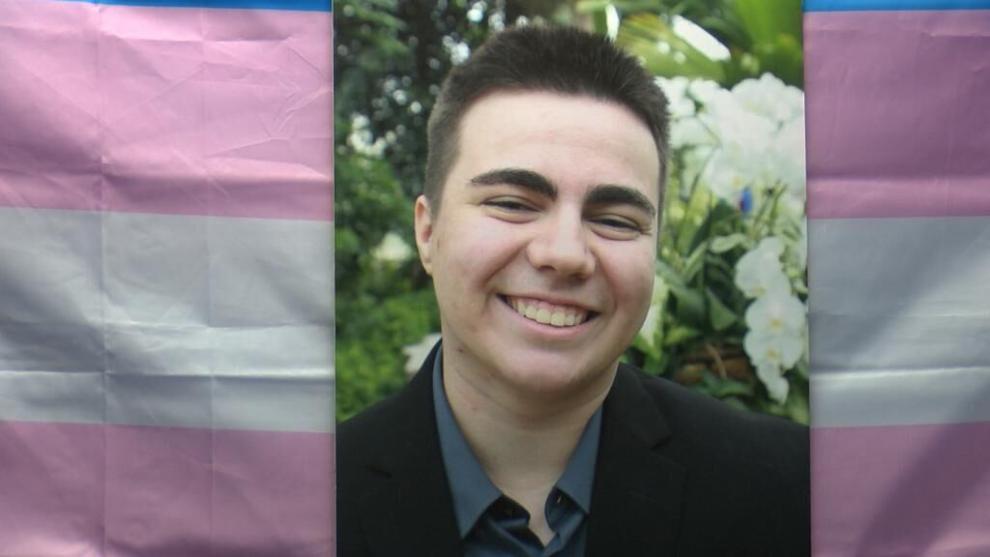 ROCKFORD (WREX) — It's Pride Month and while Rockford has a number of LGBTQIA+ resources and services, it didn't always use to. The woman behind the mission for better services did it for her son. She's now paving the way for the next generation of transgender youth.
Everything Phyllis Gallisath does is for her son, Liam, who came out as transgender the summer before his sophomore year in high school. 
"I didn't understand what it meant to be a mom of a transperson. So, at the beginning, I was just looking for resources to help myself and that is when I found PFLAG," explained Gallisath.
She said she couldn't find what her son needed to create safer and more inclusive spaces in the Greater Rockford Area. That's why she brought the LGBTQIA+ educational and supportive resources Parents, Families and Friends of Lesbians and Gays (PFLAG) offers to Rockford with a local chapter in 2016. 
"Seeing for myself, firsthand, how many barriers there are, and how he had to fight and everything he had to go through, in such a short time with his transition," described Gallisath. "He was the first student actually at that school to come out as a student and ask for thinks like: 'can I change my name, can I use the boy's bathroom,'" said Gallisath.
With Liam leading the way, advocacy spread into Harlem High School.
"We worked with the state to make a transgender policy and procedure. So the students that come after him can also have the same accommodations," explained Gallisath. 
Unfortunately, Liam died in 2018. While he is no longer working alongside his mom, Gallisath knows he would be proud of how far the U.S. and Rockford has come.
"Liam has been gone for four years and in those four years so much has changed," said Gallisath. "We just went to a Gay-Straight Alliance (GSA) group in an elementary school and there weren't GSAs in elementary schools when he was here."
"I see a grieving mother who wants to be there for all the young trans youth whose family may not accept them for who they are," explained LGBTQIA+ community member Jonah Michaels when asked what he sees in Gallisath. 
Michaels went on to say how he is glad there is a place and people who help people feel protected.
Gallisath kept pushing for advocacy after Liam's death. She created The LIAM Foundation in 2018.
"We made it an acronym: Love, Integrity, Advocacy and Mentorship because that is what I think of when I think of Liam and his work in the community," said Gallisath. 
"I felt like there was someone there to actually listen and understand what I was going through," explained Michaels when describing The LIAM Foundation as a place where he always felt like he belonged. "I offhandedly mentioned that I was off work for a while because of the pandemic and she ended up giving me a $200 grant for my bills."
Gallisath is inspiring others to not only fight for better systems but for a better world, all in Liam's name.
The LIAM Foundation holds in-person and virtual events. A group meeting is held every first Tuesday of the month.