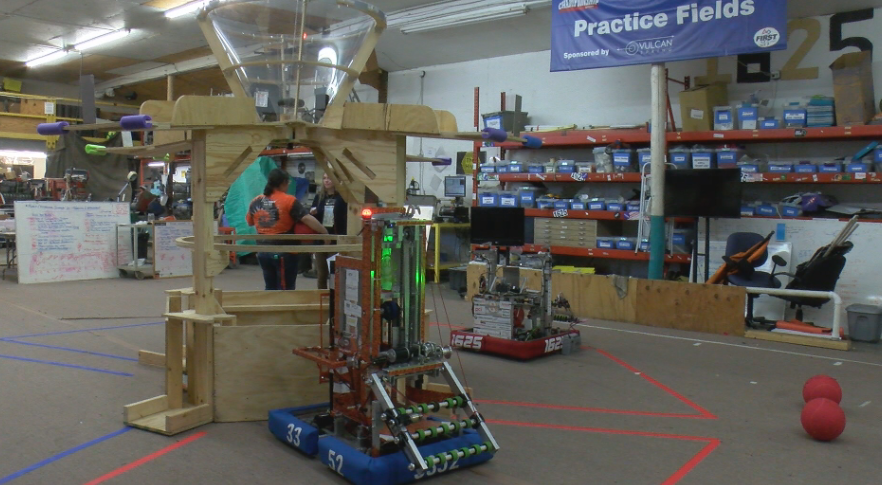 ROCKFORD — The Rock River Robotics Off-season Competition (R2OC) was founded in 2012 by  five different local robotics organizations that give kids hands on experience in STEM.
"They're not just learning the manufacturing and engineering from a textbook, they're actually putting those skills to practice by designing, building, and programming a robot," said Co-chair, Chris Magee.
The Flaming Monkeys, Metalheads, Rockford Robotics, Stateline Robotics, and Winnovation are all apart of the organization.
Their goal was to come together and create an off-season competition for different robotics teams to share all their hard work after competition season comes to an end.
Magee says the program does not just benefit the kids that join but, the Rockford community.
"Our community has a desperate need for manufacturing professionals...this is a field where a lot of our students can start right out of high school," she said.
The group will now celebrate their 10th anniversary and host over 30 Midwest teams to showcase their robots.
"It's a chance to show off locally what we're doing and let our sponsors know what we do with the money they have given us," said Karen Hill, another Co-chair of R2OC.
The STEM engagement showcase is produced by volunteers and many sponsors who also help out throughout the year. 
"They've supported our program throughout the years because we build an amazing work force for them to hire as our students graduate from high school or graduate from college," said Magee.
Rockford's robotics groups start anywhere from kindergarten to 12th grade. 
"We're very fortunate to have those programs right here in our community," said Magee.