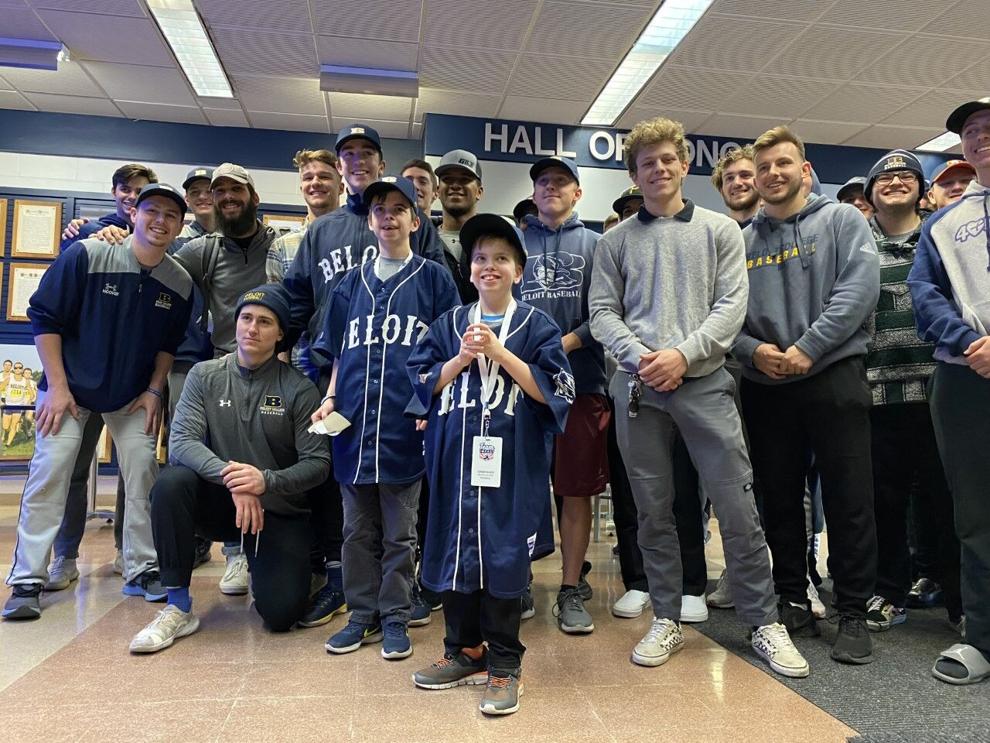 BELOIT (WREX) — Most colleges finished bringing in players for the new season, but Beloit College Baseball made a special exception on Thursday.
At just 16 and 12 years old, Jacob and Logan Slack signed with the Beloit Bucs baseball team.
Head Coach Dave DeGeorge says he's confident they'll make an instant impact on the team.
"We think they're going to fit in awesome!" DeGeorge said. "They bring joy, and that's something I'm a big believe in."
The Slack brothers suffer from mitochondrial disease which effects muscle and organ function, but that hasn't stopped the boys from endearing themselves to the team according to their mother Andrea Slack.
"They treat them like their younger brothers," Slack said. "They like to make them feel like part of the team, part of the family."
The signing party included a hat and jersey for the brothers and an invitation to all of the team's practices. Coach DeGeorge says the Slack brothers have already been attending at least one practice for the last few weeks.
The signing was set up by Team Impact which pairs kids with chronic illnesses to college sports teams.