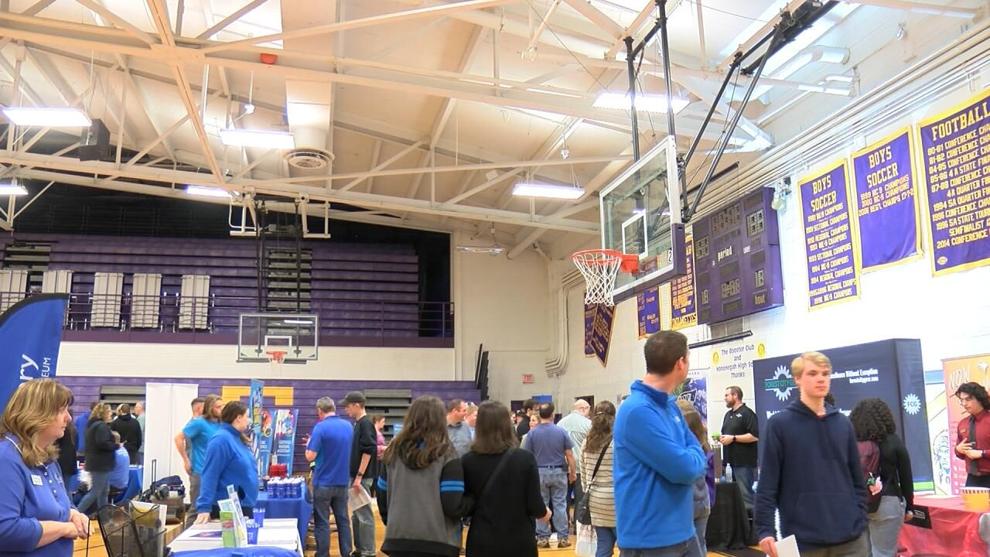 ROCKTON — The gym was packed at Hononegah High School Thursday night with businesses, organizations, and college's all looking to make connections with students and the Rockton community.
There were over 50 different community partners in attendance tonight to learn about students, partners, and those looking to make a career change in their life. Hononegah Junior Sofia Korasick attended looking to make connections to see what she might want to do in the future.
"This a great opportunity for students like myself to network with other businesses and people in the community, and there's a lot of great avenues and ways that we could go as students," said Korasick. "You can learn a lot about someone by just a quick conversation and passing by at a fair like this."
Hononegah High School Principal Chad Dougherty said it's important to host these events for students to see what their future holds. 
"I think every high school has got a responsibility to make sure that students know what they're going to do after high school, it's the most important decision any student is going to make."
The night was not just open for jobs, but for internships, and even job shadowing opportunities with some organizations hosting onsite interviews.