MACHESNEY PARK (WREX) -- Harlem High School tweeted out #abbistrong on Tuesday, July 6, after the passing of 17-year-old senior Abbi MacGregor.
The post reads, "Abbi was looking forward to her Sr. year at HHS and her final seasons in XC, basketball, and track."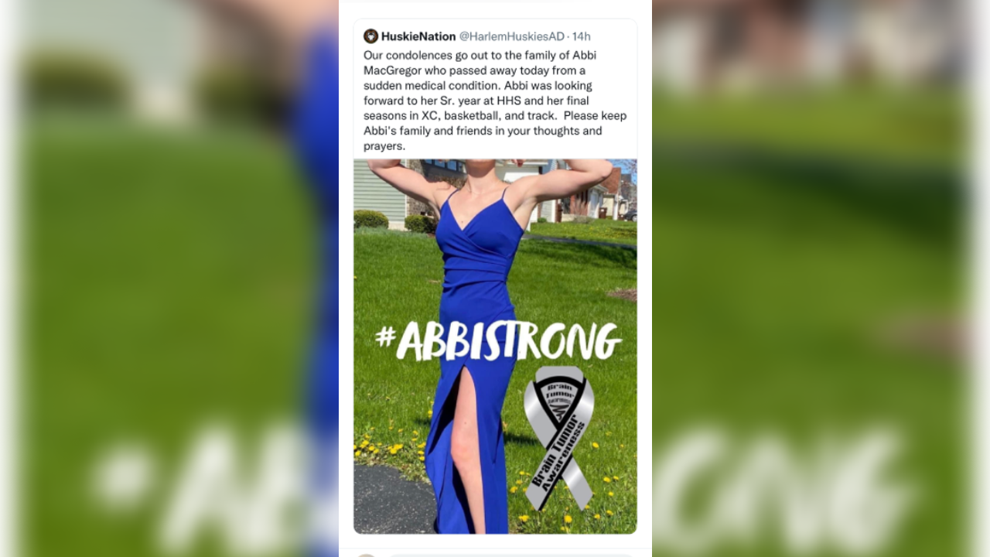 According to a GoFundMe page set up by Abbi's family, she had been experiencing blurry vision, dizziness, and falling in the shower.
However, an MRI on June 28 showed a mass in her brain where she needed to get to a hospital immediately. 
The last update on the GoFundMe page was July 4.