FREEPORT (WREX) — A Freeport group is accused of electioneering, or campaigning too close to the polls on Tuesday. That's illegal under Illinois state statute, but the group's chairman says volunteers did nothing wrong.
Illegally campaigning and voter intimidation, those are the two accusations being leveled against the Stephenson County Democrats, which is said to have happened just a couple days ago on Election Night.
"We reviewed the law," Renardo Weathersby, the Chairman of the Stephenson County Democratic Party, explains. "Everything we did was legal."
Weathersby says volunteers were 100-feet away from the polls, following state law. He says on Monday, he walked off the 100-feet measurement himself at all four polling locations the group planned to have volunteers at. Furthermore, Weathersby says the group's plan to be at the polls was approved by the Stephenson County Clerk.
But a picture posted to Facebook by Republican State Representative Andrew Chesney shows then Freeport Mayoral candidate and current Stephenson County Board member Ronnie Bush and a volunteer near the front entrance of a polling place.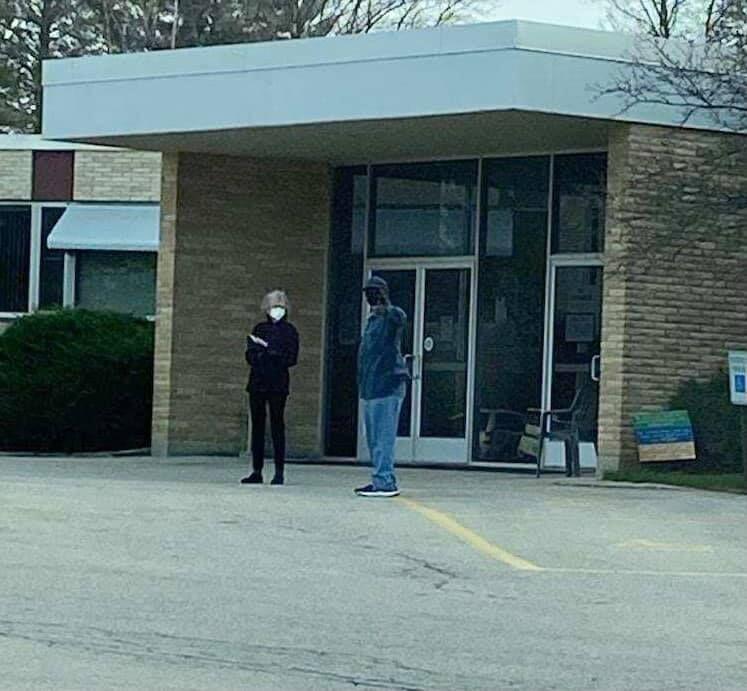 "This picture was part of a series of complaints we received," Rep. Chesney explains.
Weathersby says the picture shows a misunderstanding.
"That was when they first got there," Weathersby says. "They went in and talked to the judges and let them know what they were doing. Shortly after, they promptly moved."
But Freeport Police say in a Facebook post on its page, and confirmed to us in a phone call, there were "numerous complaints of electioneering" as well as some where police say voters say they felt intimidated by the volunteers. We asked how many complaints there were total, but police couldn't give us a number. We were told the complaints came from "at least four polling places."
Weathersby says, if anything, it was the other way around.
"Our volunteers were 80-year-old ladies, how intimidating were they?" Weathersby asks rhetorically.
He says police even came to one polling location and told a volunteer not to be intimidated by voters.
But according to Freeport Police, one volunteer was ticketed for disorderly conduct.
Weathersby says that's because he put a card on a car window.
Now, that complaint has been turned over to Stephenson County State's Attorney Carl Larson. He posted on his Facebook page that his office is looking into the complaints.
But Rep. Chesney wants a better process to address electioneering complaints, if it happens again.
"The local Democrat Party can say they worked this all out, but if they received multiple complaints and citations were issued, they obviously didn't do the right thing," Rep. Chesney says.
But he adds it shouldn't happen again anyway.
"They need to improve the training with their election judges to identify this," Rep. Chesney explains. "I think there needs to be clearly delineated lines and cones or markers that show these hundred-foot-zones that were not out there," Rep. Chesney adds.
We reached out State's Attorney's Carl Larson, but he wasn't available for an interview. We also reached out Stephenson County Clerk Vici Otte, who told us she never witnessed any violations when she was checking the polling locations.