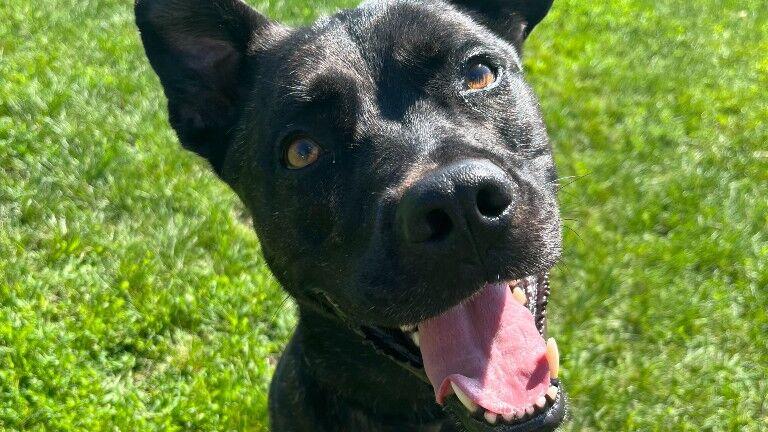 ROCKFORD (WREX) — This week's adoptable pet has been returned to the Winnebago County Animal Shelter a number of times. Not because she's not a good girl, but because it just hasn't been the right fit. Could she be the next addition to your family?
Let's introduce you to the queen of the castle: Lucy. 
She's got a heart of gold to go with her crown and she's ready to give you some love. Lucy is a firecracker! She likes to take her thrown in the backyard and be treated as royalty in any household. 
This five-year-old shepherd mix has been in and out of the shelter since 2016. One of her many owners said she had a difficult time sharing attention with another pet dog in the home.
While Lucy hasn't found a permanent home yet, she's hopeful and won't let it slow her down.
She's great with men, women and children and would be an excellent new member to the right family. She would do best in a home without other dogs.
Lucy is already well trained, knowing commands and tricks like sit, shake and lay down.
She's happy all the time but especially when playing with squeaky toys.
Her playfulness is bound to make you laugh and her love is bound to melt your heart.
You can visit the Winnebago County Animal services during open hours to meet Lucy and other animals that are ready to get adopted. The shelter opens at 11 a.m. Monday through Saturday.