ROCKFORD, Ill. — Delta Alpha Pi International Honor Society (DAP) is one of the only collegiate honor societies for students with disabilities. 
Rock Valley College's chapter, Delta Tau, was chartered in 2016.
DAP's goal is to make an "aDAPtable" world by breaking down stigmas and providing students with disabilities a supportive place to connect with others.
On Friday, a ceremony inducting eight students occurred on Rock Valley College's main campus. Those students included:
Lorinda Arbogast
Nancy Cronin
Kelsey Engelke
Cadie Hallerud
Helaina Nimmo
Jasmine Oley
Danielle Peterson
Zoe Reuter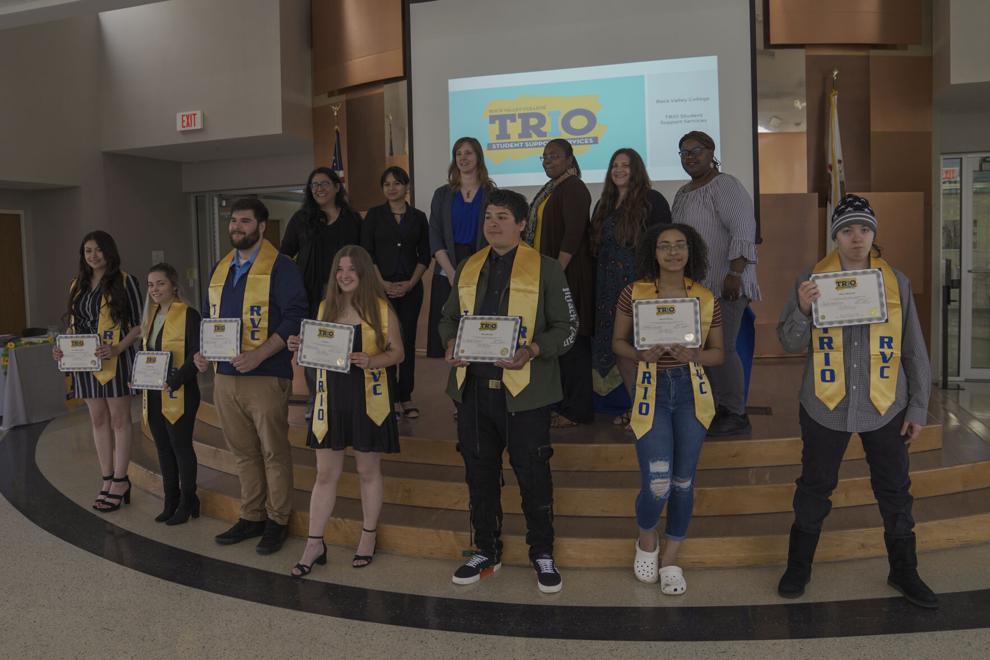 The honor society and club are making a difference on campus and providing RVC students with a sense of belonging. Jasmine Oley, a club member and 2023 inductee, said, "The DAP Club is a place where my disabilities open doors instead of closing them."
"Delta Alpha Pi Club (and Honor Society) aims to be a resource for students. The club can serve as a safe space for students to share and learn from one another in a conscious effort to lessen the stigma surrounding disability," said Ashli Horneij, RVC TRIO Project Coordinator and DAP Club Advisor.
Students can either apply to join the chapter or they are nominated by Rock Valley College faculty and staff.
In order to be eligible for induction, students need to meet three key criteria:
Be registered with Disability Support Services or self-identify on their application as having a documented disability
Have a 3.1 cumulative GPA or higher
Have completed 24+ college credits
In addition to the honor society, Rock Valley College also has a Delta Alpha Pi Student Club, which is open to all students on campus who have an interest in learning about disabilities or disability issues.