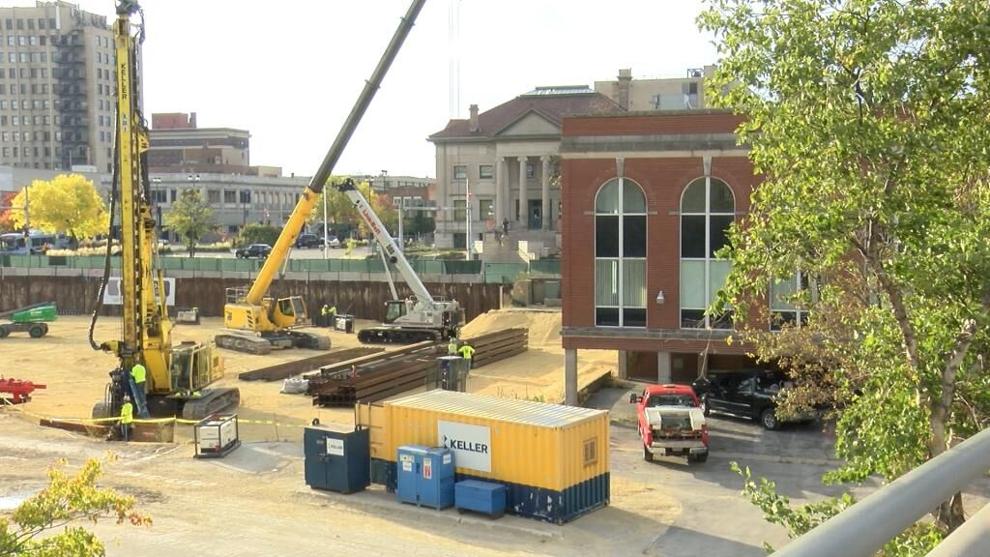 ROCKFORD (WREX) — Wednesday morning marked the start of construction for a new library in Rockford's downtown. But that's not the only new development coming. Just a few steps over, another project will soon begin.
The building at 227 Wyman St. will soon be stripped down so a new and improved six story property can be built. It will hold 85 apartments, one restaurant and two commercial spaces. It also has the possibility for an exercise room and boat access to the Rock River.
BUSH Development got the thumbs up from the City of Rockford back in January. It's another stepping stone to make downtown the center for residents and tourists alike and boost economic growth.
Third Ward Ald. Chad Tuneberg says the move was attractive for the city  because just a few years ago downtown residential space was sparse.
He says right now downtown has about $100 million in current or slated development with much of that devoted to residential space as more and more people are looking to live and work downtown.
"As we increase the residential units downtown, we need to have the infrastructure as a city to keep up that and also have the businesses that support that and can reel in the benefits of that," said Ald. Tuneberg.
Tuneberg went on to say about $300 million has been invested into downtown in recent years. 
Urban Equity Properties has two projects in the works to bring hundreds of apartments to downtown. 
Other places, like the BMO Harris Bank Center are getting major renovations.
After final details get sorted out, the apartment complex by BUSH Development on Wyman Street will get started on construction.