(WREX) -- Rockford's Hard Rock Casino took another step toward becoming reality Thursday afternoon as the Illinois Gaming Board voted unanimously to approve a preliminary suitability study for 815 Entertainment to build the Hard Rock Casino in Rockford.
City and state leaders applauded the move to give preliminary approval to the casino, Governor JB Pritzker kicked off his Friday morning press conference congratulating the city and Mayor Tom McNamara while he toured a vaccination site in Rockford.
"I want to begin by offering my congratulations to all of the community members and elected officials to get that new casino for Rockford," Gov. Pritzker said.
Amid the fanfare, 13 Investigates has obtained court documents that show the Illinois Gaming Board is investigating one of the investors of 815 Entertainment LLC and a business deal he made in 2018.
Dan Fischer and his company, Illinois Cafe & Service Co., spent $2 million to acquire roughly 60 gaming establishments in 2018, it is that deal that IGB investigators are probing.
Illinois Cafe & Service Co. owns Dotty's Gaming establishments. Dotty's has gaming establishments across the country, including three locations in the Stateline.
In that 2018 purchase, Illinois Cafe & Service Co. bought roughly 60 gaming establishments for $2 million through a deal to buy a company called Laredo Hospitality Ventures. Before approving the deal, internal IGB documents show the IGB asked why establishments that generated more than $32 million in revenue would be sold for just $2 million. Further, emails show the board's Acting Deputy Administrator of the Financial and Audit Unit, Jim Lipinski, said he didn't think the deal should be approved.
"I do not think the IGB should agree to this transaction," the 2018 email reads in part.
Ultimately, the deal did go through, but investigators are still looking into it years later.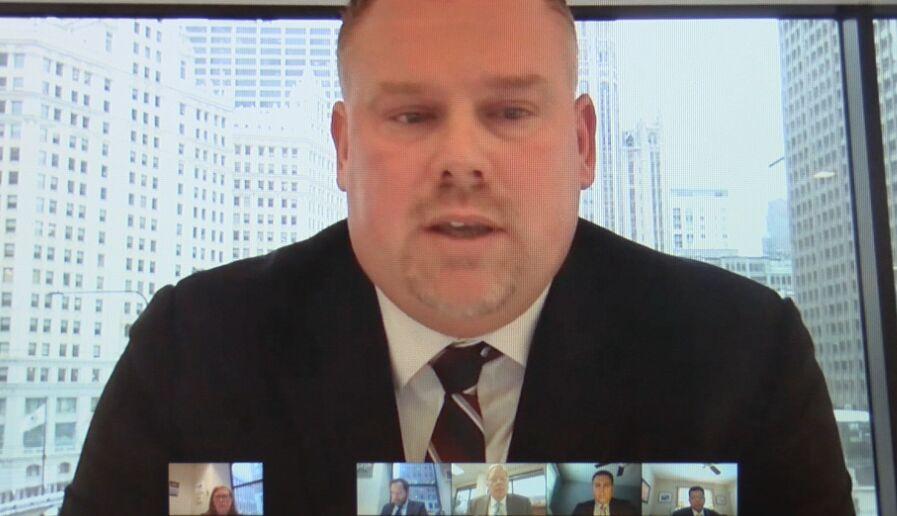 A June 2020 court document, released in a heated court battle between Fischer and Rick Heidner, of Gold Rush Gaming, spells out the investigation into Fischer by the IGB.
Gaming Board attorney Jared Smith says the Illinois Gaming Board typically does not comment on any actual or potential investigations, adding that many are done covertly. But, it does go on to say that the gaming board is investigating Illinois Cafe & Service Co.'s purchase of Laredo Hospitality Ventures.
"This investigation could result in disciplinary action by the board," IGB Attorney Jared Smith said.
It is unclear what that disciplinary action, or investigation could lead to. 13 Investigates reached out to the Illinois Gaming Board, but it declined to comment.
In Thursday's meeting where board members unanimously gave preliminary approval to Hard Rock and 815 Entertainment, Board Chairman Charles Schamdeke said he had questions about the application but advised board members to approve it.
"I also encourage 815 to continue to cooperate with this board to resolve the questions that have arisen, particularly with some current and former relationships," Chairman Schmadeke said in the virtual meeting.
Board Administrator Marcus Fruchter echoed the chairman's comments.
"I want to join the chairman in encouraging 815 and Hard Rock and all key persons, owners, investors, suppliers and venues to continue their cooperation with board members and staff to our ongoing inquiries," he said.
13 Investigates also asked the Illinois Gaming Board if the chairman could clarify his comments, the IGB refused to comment.
"We are aware of the lawsuits and the substance of the allegations," said the City of Rockford in a statement sent to 13 Investigates. "We also know that the Illinois Gaming Board is aware of them. Since the lawsuits don't involve Rockford, questions should be directed to Hard Rock."
An inquiry to Hard Rock was received, but a response has not been sent to 13 Investigates.
In the January 27 gaming board meeting, where Fischer and Jon Lucas, the COO of Hard Rock gave the suitability presentation, IGB Administrator Fruchter asked what were to happen if an investor was found unfit. Though, he did not particularly name any investor.
"I'm interested in the steps that you [Fischer] and Hard Rock as the proposed operator would have that situation in the unlikely event, or the event, that someone was found unsuitable or had to disassociate or weren't allowed to get licensed and be part of the project." Fruchter asked.
"More than likely we, Hard Rock, would step in and take the addtional equity," Lucas said. "If that were to happen, assuming that we're found suitable."
"I'm not previewing or speculating what the board may or may not do," Fruchter responded. "I just want to make sure you thought of the things that could happen with this very important license."
If approved, the $310 million Hard Rock Casino project plans to bring between 800 and 1,000 permanent jobs once built and 1,200 construction jobs from local contractors to build it.
Board members originally had one year to approve the license itself, that deadline was October 28, 2020. Instead, the IGB gave itself a six-month extension due to COVID-19. A final determination is expected before the end of April.
The gaming board is set to meet again on March 10 and April 21, both in the six-month timeframe the gaming board gave itself to approve Rockford's casino.