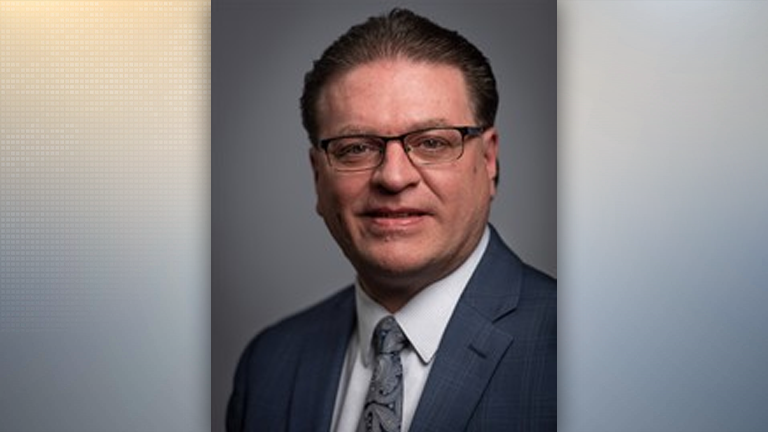 Chiarelli is no longer positive for COVID-19, but was still hospitalized from the effects of the virus, according to the health department.
The Winnebago County Health Department held a news conference Monday to address COVID-19 surging in local hospitals ahead of the holidays.
"We all hoped these Covid-19 updates were over, but I think we all know now that won't be the case," Mayor Tom McNamara said.
On Friday, the health department reported hospitalizations because of the virus had increased. 
As of last Thursday, the three Rockford hospitals—Mercyhealth, OSF HealthCare Saint Medical Center and UW Health's SwedishAmerican—were reporting 128 people in the hospital who had tested positive or are suspected of being positive for COVID-19. 
The increase of hospitalizations and a surge of cases caused UW Health's SwedishAmerican Hospital to reimplement visitor restrictions. 
Starting Monday, no visitors will be allowed for adult inpatients at SwedishAmerican Hospital with the following limited exceptions:
One healthcare decision maker or support person is permitted for those with disabilities who require a support person.
One primary support person will be allowed to accompany a patient in the emergency department or a patient having surgery, including a gastroenterology procedure or GI surgery, or cath lab procedure.
Limited visitors may be approved for end-of-life patients.
Pediatric and NICU patients will continue to be allowed two primary support persons, but patient siblings or anyone under 18 will not be allowed.
One adult primary support person will be allowed for maternal labor and delivery care.
One visitor will still be allowed to accompany an outpatient to a clinic appointment.
No visitors who are currently experiencing or recently experienced COVID-19 or respiratory symptoms, such as a cough or shortness of breath, are permitted.