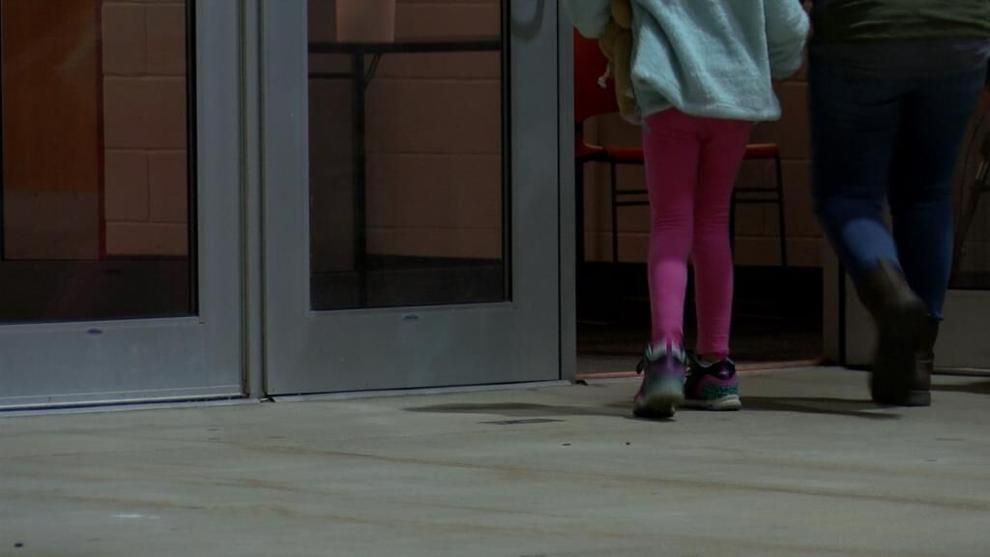 SOUTH BELOIT (WREX) — Kids across the Stateline have started to get their COVID-19 vaccines and several local organizations are helping distribute shots. 
Families made their way inside South Beloit High School Monday to get protected against COVID-19 , the flu or both. 
It's just one location the Winnebago County Health Department is setting up as a pop-up vaccine, booster and flu shot site this week.
They're free and available for everyone ages five and up by appointment.
Winnebago County Health Administrator Dr. Sandra Martell says getting more eligible children vaccinated will help bump up the county's total vaccination rate which is close to 52%.
But she says that's not enough to get to a post pandemic world.
Winnebago County has a lower total population fully vaccination rate than our neighboring counties like Boone County which sits at 53%. Dr. Martell credits that to our diverse community, lack of information to those minority communities and suggests improving communication. 
"I think individuals might not always understand their risk. So, I may not understand as a rural person that is not engaged with a lot of individuals what my risk might be. But when I travel into the urban environments, for whatever that might be, what that looks like. I also come back to, we have to have consistent messaging across our state and nation," said Dr. Martell. "What are the questions, what is it that you need to understand? We now have had this vaccine out for almost a year. So, while I hear about there is not enough science and data, this is a year's worth of data and science that we have behind this."
When asked if there is enough vaccines being shipped to our region for kids that want one and for others, Dr. Martell says yes.
"There is significant capacity among all systems so while the health department has clinics, retail pharmacies are able to vaccinate. Vaccines.gov is a great resource," said Dr. Martell.
Dr. Martell says a goal the health department is reaching for is to get 70% of those eligible in the county vaccinated. She goes on to say it will benefit the w whole family especially when some members might not be old enough to get a vaccine or are immunocompromised. 
The WCHD is holding more clinics throughout the week. The next one is Wednesday, Nov. 10 from 4-8 p.m. at the WCHD Clinic in Rockford. Then there's one on Friday, Nov. 12 from 3-7 p.m. at Harlem High School in Loves Park and then on Saturday, Nov. 13 from 8 a.m. to 12 p.m. at the WCHD Clinic.