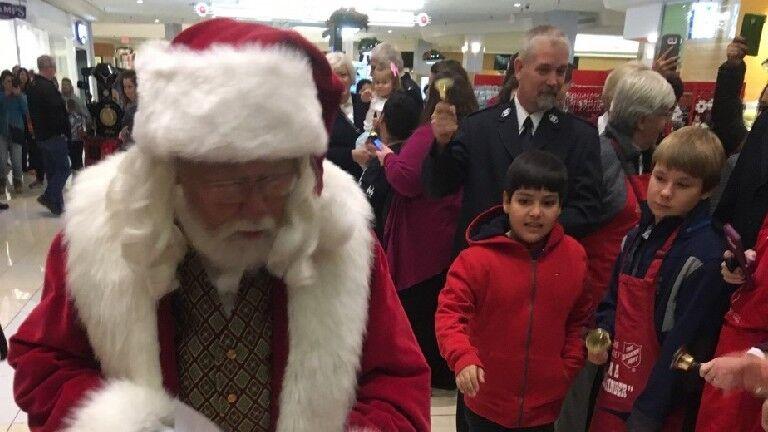 ROCKFORD (WREX) — Santa Claus will kick off the holiday season in Rockford Friday night. The big man in red is expected to arrive at CherryVale Mall at 5 p.m.
According to mall officials, Santa will stay at his Workshop through Christmas Eve so all families can get a chance to visit.
Families can register for a photo session with Saint Nick and tell him their wishes.
"We're thrilled to celebrate the magic of the holidays with our shoppers and with our new sponsor, Modern Mill Solar," said CherryVale Mall General Manager Mark Peterson. "This season will be filled with memory-making experiences perfect for the entire family."
Families and friends are encouraged to get into the holiday spirit and welcome Santa in. The festivities include Santa visits and a tree lighting.
Santa will count down to light up this year's holiday tree with the help of his elves. He will then welcome all good boys and girls to tell him their wishes.
Pet Photo Nights will also return to the CherryVale Mall. Pet owners and their furry friends can dress up and take photos with Santa every Monday night from 4-7 p.m. during Nov. 22 to Dec. 13.
Children and families with special needs can join Santa Cares, a sensory-friendly event, on Sunday, Dec. 12 from 9:30-11 a.m. Click here to register.
Santa Claus can be found at Center Court on the lower level Monday through Thursday from 11 a.m. to 7 p.m., Friday and Saturday from 10 a.m. to 8 p.m. and Sundays from 12 p.m. to 6 p.m.
Visits are free and photos are available to buy. Mall officials encourage making a reservation online.