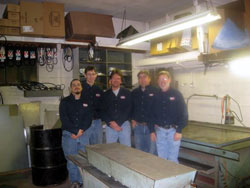 Today, everyone is trying to find the best way to live and be healthy. We exercise and watch what we eat. Yet, don't we forget about the air in our homes? That's right; it may not be healthy... Dust, dirt, pollen, mold spores, etc., make untreated indoor air up to 100 times worse that outdoor air. And since we spend 90% of our time indoors, here is an idea of how we can help you...
Having an air cleaner cleans air effectively by removing bacteria, pollen, animal dander and pollutants as small as 0.01 microns.
Another great tip to increase indoor air quality is to use a humidifier to control moisture.
Plus, consider installing a ventilator. It brings fresh air into your home year-round with minimal energy loss.
All of these products are energy efficient way to make your home more comfortable. For more info, talk to one of the experts at Rockford Heating and Air Conditioning.